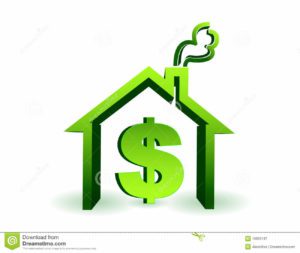 From a buyer's perspective, the Somerville Condo Ordinance changes are a win. For renters, it is a major victory. I discussed these changes in last week's blog post.
The ink wasn't dry on the Ordinance when the backlash began.
Owners in Somerville received calls and letters urging them to sell now, before the new ordinance went into effect. Letters and flyers I got — as a two-family owner — underlined that there will be notice requirements and relocation packages. Big bold "ONE-YEAR notice and a $6000 relocation package" were typical.
A small property owners group formed. They used a Go Fund Me page to finance their legal challenge of the ordinance.
The challenge is in court now. The first hearing date is August 15.
4 Buyers Real Estate stands with the Somerville City Council in support of their work on the Condo Conversion Ordinance.
Somerville is a city with a high percentage of renters. Condo conversion depletes the rental housing stock. Development of two-family and three-family housing into luxury condos has created an unsustainable price increase for housing in the city. This price increase harms renters and home buyers.
In the old ordinance, tenants had the right to a year's notice (and low-income, disabled and elderly tenants had the right to two years' notice). This provision was worked around; owners forced their tenants out by non-renewal of a lease, or a large price increase. Their tactics frequently meant 30 to 60 day's notice for the tenant. Then, the owners applied for condo conversion after the tenants left, since vacant properties were not subject to the one-year notice.
The new ordinance slows condo conversion down by enforcing the one-year notice. This will discourage some developers. We think that's a good thing for buyers and renters. We have clients looking for two-family and three-family housing who must compete with developers who plan to flip the properties.
It is a weak argument that this will be a hardship on seniors and disabled homeowners.
People who bought their properties long ago have benefited from record-breaking appreciation on their purchases.
Seniors who own houses have equity that they can tap through reverse mortgage or home equity line. If they are in financial distress, that capital can be made available.
Seniors are prey to developers who buy their houses for under market value. Reducing developer demand will help reduce the incentive to use scare tactics to get seniors to sell. Whereas, seniors who sell on the open market are getting well paid for their properties. Two-family houses in Somerville are selling for over $1 million, before conversion.
Seniors might get more for the property if they renovated it, converted it, then sold it. Some will do it as part of their retirement plan. Spending an additional $6000 to support rental property in Somerville is the cost of doing business on the huge profit they will be taking out of their homes.
Here is a quick taste of what property sale prices look like in Somerville.
Two-family and three-family houses:
Year                average sale price (rounded to $1K)                 price per square foot
1995              $173,000                                                                  $75
2000              $382,000                                                                  $137
2010              $514,000                                                                  $181
---
2015              $932,000                                                                  $310
2016              $956,000                                                                  $333
2017              $1,129,000                                                              $392
2018              $1,205,000                                                              $409
2019 so far   $1,433,000                                                              $403
Condos:
1995              $122,000                                                                  $104
2000              $254,000                                                                  $227
2010              $378,000                                                                  $336
---
2015              $592,000                                                                  $489
2016              $635,000                                                                  $527
2017              $699,000                                                                  $567
2018              $788,000                                                                  $626
2019 so far   $791,000                                                                  $652
When you look at these data, please note:
Above the line are sale data points by five-year interval.
Keep an eye on the price per square foot. Sometimes the average sale price is affected by the sale of some big properties. For example, there was not as big a price jump for two-family and three-family houses from 2018 to 2019 as it might seem at first.
Notice how much more expensive condos are, by price per square foot.
What I notice:
There was a sudden jump in real estate prices between 1995 and 2000. Rent control was ended, statewide, by ballot initiative in November 1995.
Two-family and three-family housing had a big price increase between 2016 and 2017, then leveled off, looking at price per square foot. Beginning in 2016 into 2018, condo prices had a similar price jump. This is developer activity.
It is still less expensive, by square foot, to own a two-family and three-family house.