What is in a house affects the way you feel about it. That's the reason that staging is used to seduce buyers into purchasing. Staging is the practice of setting out furnishings in houses for sale in order to give the impression of livability and high fashion.
Our agents scratch the surface of this façade; it's often easy to find flaws in the real livability of the house. Many over-staged houses have very nice furniture, but inadequate storage for most people's lives. Not enough storage leads to clutter. No one is happy with clutter.
Before you start house hunting, have an honest talk with yourself about how you use your space. Do you need a lot of counter space in the kitchen because you love every gadget made? Do you put everything away when you are done with it? (In that case, look for easy storage options.) Do you clutter?  (In that case, look for places you can put a messy space out of everyday sight lines.)
Does the office space have room for the kind of clutter your office collects? Will your clutter be ugly in a place that will bother you? If you have a family of three and there are three coat hooks near the outside door, will that work? Is there a closet nearby?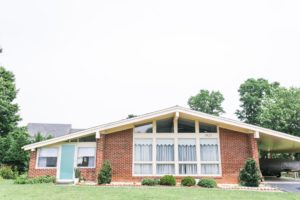 Here's a house that would trick me. When I look at this blog about a 60s house, I see an ideal that matches the style of the house I was born into. It appeals to an old memory. I would get charmed by this, were I a buyer.
If one of our agents was there with me, they would point out that the closets in these houses are wholly insufficient for the way I live. I would clutter it up in months. In my defense, a well-staged mid-century house is bright, uncluttered, and sparkled with greens and orange/red/brown highlights. There is a reason it is coming back into style.
What are the style features that could trick you into a house you wouldn't be happy living in?
Happy Thanksgiving.