What will house hunting look like this year, around Boston? The local real estate economy follows the national economy. The National Association of Realtors® expects home sales to flatten and home prices to continue to increase, though at a slower pace. Our local market is behaving just the way I told you it would last October. 
What have we been seeing since October?
Everything that Anthony LaMacchia predicted last fall, when interviewed by The Boston Globe, has come to pass.
I thank Anthony LaMacchia for doing the research and putting together a good summary of market conditions. 
Inventory (the number of houses and condos for sale) seems to have hit bottom and begun to rise. The lowest inventory level in the last 20 years was pretty much matched this year.
Price increases begin to lag. An increasing percentage of property owners had to lower their initial asking price in order to sell. This indicates a softening of seller's ability to set high listing prices and reliably attract a buyer.
Demand for housing expected to decrease. Interest rates are rising. Some buyers will drop out of house hunting. Some will continue to shop, but have a lower price limit.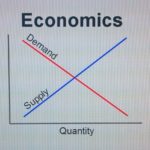 We are in a normal market. Normal is good.
Generally, the availability of houses and condos for sale is in better balance with demand. When buyers have more choices, they can make better deals. The more negotiation power you have, the better your deal.
What worked then may not work now
It was never true that all properties were selling immediately, even during the most seller-favoring markets. Some were selling that way, and that was enough to keep all buyers on edge to expect a bidding war. For the past seven years, buyers have been bombarded with this propaganda.
In a seller-favoring market, agents knew that underpricing would pack the open houses and create a competitive environment. By underpricing, I mean obviously below what it should sell for. Their hope was that someone would lose their head and pay more than the actual value of the property. When a buyer knows there are twenty other buyers making offers, it creates a "gotta win" attitude. When sellers had twenty offers, many were below what the property was actually worth. They were betting that one party would react to the dense competition by making a high offer. It worked then; it might not work this year.
What happens in a normal market?
In a normal market, buyers have more latitude to decide to wait for another house or condo, rather than going whole-hog for a place in competition. If the property is underpriced and no buyers make an offer that meets the property's actual market value, the listing agent has a problem: convince the seller to accept a too-low offer or reject a bird-in-the-hand and keep marketing the property. We saw a lot more of that since the third quarter of 2018.  More properties were still for sale after no bidding wars, weak bidding wars, or no offers at all. We are in a normal market. Normal is good.
What to look for in 2019:
We live in a high-demand area. If a property is exceptional for its condition or location, there is still likely to be a bidding war. We will work with you to put in an offer with as many of the low-cost/no-cost things that will help you prevail in that situation. We did it in the seller's market, it'll work even better now.
For more typical properties, deep underpricing (more than $30,000 below value) will become a thing of the past. Beware, if you hear a listing agent talking about bidding wars at the open house of a typical kind of house or condo. That agent may be bluffing. That agent may not have enough experience selling a property in a normal market.
Expect to see more properties still for sale after the first week of marketing. If a place is slightly above your price range, wait a week or two before going to see it.
Sellers are likely to be more negotiable in 2019 than they have been for the past seven years. That does not mean that they will sell the property below its market value; it does mean that they will sell it at its value, not some inflated idea of what the market might bear.
The agents who don't know how to provide marketing and other services to their sellers will no longer be able to list and sell in a weekend. They will start to fail and drop out of the business. It has been easy to sell most properties in our area for the past seven years because of the supply-demand imbalance. As buyers have more choices, pressure sales tactics will stop working. These agents will need to work harder for their commissions, and some will not be up to the challenge.
We are anticipating a normal market. Normal is good for buyers.