Covid practices, updated as of January 1, 2022:
Based on information from the CDC:
All our staff are vaccinated as of May 26, 2021. Some have unvaccinated children at home, due to the child's age.
Vaccinated people can be without masks outdoors and must wear masks indoors. All staff will meet CDC recommendations and may choose to exceed them. 
Staff will continue to respect the properties that we show. If the listing agent or seller requests hand sanitizing or shoe covers/remove shoes, our staff will comply.
Staff will continue to respect the preferences of our clients. We will hand sanitize or use other additional precautions when we are with them, upon their request.
In the event of known Covid exposure, agents will remain home for five days, as recommended by the CDC. We will substitute other agents, where possible. 
The above is based on the December 27, 2021 CDC guidelines. 
Good Decisions! A House-Hunters Guide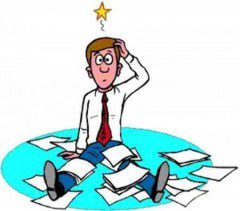 What househunters need to know about the current market. Getting started right. Buying with confidence.
Greater Boston
Acton, MA
Arlington, MA
Bedford, MA
Belmont, MA
Boston, MA
Charlestown
Hyde Park
Jamaica Plain
Roslindale
Brookline, MA
Burlington, MA
Cambridge, MA
Concord, MA
Framingham, MA
Lexington, MA
Lincoln, MA
Malden, MA
Medford, MA
Melrose, MA
Natick, MA
Needham, MA
Newton, MA
Somerville, MA
Sudbury, MA
Wakefield, MA
Waltham, MA
Watertown, MA
Wayland, MA
Wellesley, MA
Weston, MA
Winchester, MA
Woburn, MA
At 4 Buyers Real Estate, we work for buyers. Only buyers. Our focus is clear: get our clients the most house for the money. We work to see you happy in your new home (and eager to tell your friends how you did it!) We never represent a seller of a house or condo.
Working with any agent at 4 Buyers Real Estate gives you the combined experience of the entire office. We work as a team. We share ways that work for buyers to avoid stress, get a good deal, and get a good house or condo.  (MA Licensed Broker 422635 RE-LC)    Learn more now »