Covid practices, updated as of May 15, 2022:
All our staff are vaccinated as of May 26, 2021. Some have unvaccinated children at home, due to the child's age. All staff will meet CDC recommendations and may choose to exceed them. 
Staff will continue to respect the properties that we show. Upon the listing agent, seller or our client request, we will wear a mask, use hand sanitizer, or shoe covers/remove shoes. 
Staff will inform their clients in the event of Covid exposure. We will substitute other agents, if possible. We commit to not working with the public if we test positive for Covid.
Good Decisions! A House-Hunters Guide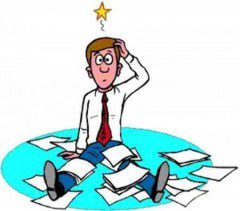 What househunters need to know about the current market. Getting started right. Buying with confidence.
Greater Boston
Acton, MA
Arlington, MA
Bedford, MA
Belmont, MA
Boston, MA
Charlestown
Hyde Park
Jamaica Plain
Roslindale
Brookline, MA
Burlington, MA
Cambridge, MA
Concord, MA
Framingham, MA
Lexington, MA
Lincoln, MA
Malden, MA
Medford, MA
Melrose, MA
Natick, MA
Needham, MA
Newton, MA
Somerville, MA
Sudbury, MA
Wakefield, MA
Waltham, MA
Watertown, MA
Wayland, MA
Wellesley, MA
Weston, MA
Winchester, MA
Woburn, MA
At 4 Buyers Real Estate, we work for buyers. Only buyers. Our focus is clear: get our clients the most house for the money. We work to see you happy in your new home (and eager to tell your friends how you did it!) We never represent a seller of a house or condo.
Working with any agent at 4 Buyers Real Estate gives you the combined experience of the entire office. We work as a team. We share ways that work for buyers to avoid stress, get a good deal, and get a good house or condo.  (MA Licensed Broker 422635 RE-LC)    Learn more now »