How 4 Buyers benefits you
Why does it matter to me that 4Buyers Real Estate does not represent sellers?
Since we work only for buyers, we have no vested interest in getting you to buy any particular house or condo—only the home that's right for you.
We're never negotiating on both sides of a sale. We have no conflicts within the office that would cause us to hesitate when negotiating the best price and terms for you.
We also learn with buyers in mind. Over the years, we have gathered a huge war-chest of tricks and tactics for helping buyers get their best deals in any market.
How do you get paid?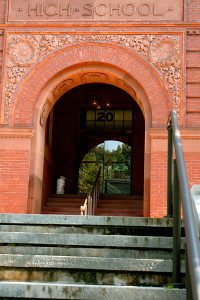 Any property that is listed in the Multiple Listing Service has a commission built in. In the vast majority of purchases, we are paid at closing at no additional cost to you.
When we work with a For Sale By Owner property, in most cases they will allow us to build in commission that will be paid at closing; this rate is generally half of what a seller would pay if the seller had a listing agent.
We have a specific commission rate that we collect from every transaction. It is typically what we get offered through MLS in our area. We use this set rate, so that you can be confident that we won't steer you into properties that have a higher rate and we won't ignore properties with a lower rate. In those cases, you will either owe us some money at closing or get a bonus. In either case, we will discuss it at the point of Offer to Purchase, so you can factor that into your decisions about the price of that house.
You get paid when I buy. Why would you ever talk me out of a house?
Our goal at 4Buyers Real Estate is to help house hunters make good decisions. That may take more of our time, but it is worth it to us. Making sure you choose a good place and are happy with our service is in our interests. Because we satisfy our clients, we benefit from referral business from former clients. That might even include the happy homeowners who referred you to us!
Why does it benefit me that you work collaboratively within your office?
You work primarily with one agent. If your agent runs into a problem, you get the benefit of the experience of the entire staff to solve your problem. If your agent is away or sick, there will be someone to work with you.
Our agents don't compete. We do not have "sales goal" contests. Instead, we value happy clients, and bonuses are based on client satisfaction. 4Buyer office meetings include sharing of tactics and experiences that could help any buyer.
Won't I get the best deal by going directly to the listing agent?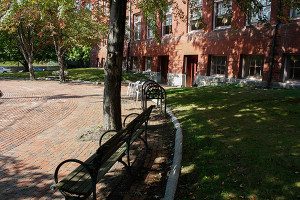 If you work directly with a listing agent, you think that you have a special relationship, but you are actually a customer, to be sold. With a buyer's agent, you are a client, to be advised.  With the listing agent, you are on your own for judging the quality of the property before you make an offer. No one is advising you on your price, or your terms.
Many agents require you to work only with them to get an inside track on properties. If they find out you are not loyal to them, you will not get that benefit. And, you have lost the advice that an exclusive buyer's agent would give you. You benefit more from expert advice from us, since we work hard to maintain good relationships with all the listing agents.
How to find your new home
What towns do you work in?
Our team has agents who can work well in these towns:
Greater Boston: Acton, Arlington, Bedford, Belmont, Boston (Charlestown, Hyde Park, Jamaica Plain, Roslindale), Brookline, Burlington, Cambridge, Concord, Framingham, Lexington, Lincoln, Malden, Medford, Melrose, Natick, Needham, Newton, Somerville, Sudbury, Wakefield, Waltham, Watertown, Wayland, Wellesley, Weston, Winchester, Woburn
Merrimack Valley region: Chelmsford, Dracut, Lowell, North Reading, Reading, Tewksbury, Westford, Nashua, NH, Windham, NH
If you're looking elsewhere, ask us to refer you to an agent you can trust.
How long do most people look before finding something?
It is the rare buyer who can see three properties and buy one. Generally, people need to see six to nine properties before they have a clear idea of what the market is bearing. Our typical buyer is in a position to make offers sometime after that. Because we advocate good money management, our clients may be outbid by people who are spending more. So, it may take more than one Offer before our typical client has an accepted contract on the house or condo of their choice.
How many properties does the average person see?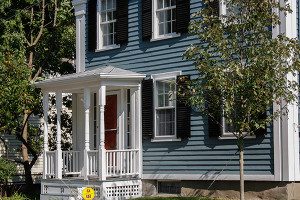 In the current market, our clients see 15-25 properties before they have an accepted Offer to Purchase.
How many properties can we see in a day?
It is a good idea to limit the number of properties you see in a single day to three. It is the rare house hunter who can remember four properties they have seen the same day without misremembering a layout, or mixing up which house had which bathroom.
If there are a very large number of possible open houses on a given day, we suggest that you rule out as many as you can before heading out. Then, leave any house that doesn't have the living space you want before looking at any other details.
Do you look for property that is not on the Multiple Listing Service (MLS)?
Yes!
We regularly look at online sources for properties that are being sold without the MLS (Multiple Listing Service shared database.)
We also seek out properties that have expired from MLS.
We work in collaboration with our clients to develop mailings to identify specific properties that might be for sale soon.
We use our personal networks, including past clients, to identify house that will be coming onto the market, but have not yet been listed.
Sellers are hesitant to invite a listing agent in to show their house to a buyer, because they are expecting a sales pitch from their agent. Because we don't list properties for sale, we are more acceptable to sellers who want to sell their property without a listing agent.
Do you only do showings on weekends?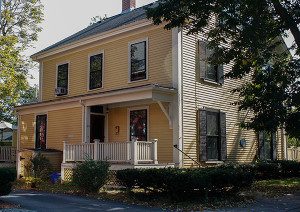 Our agents work every day of the week. Showing property on the weekends is a convenience for most house hunters, since many people work nine to five, Monday to Friday. We can show property during any daylight hours that are more convenient for you, as long as the sellers or tenants will allow us in. Generally, sellers and tenants do not want you in their properties before 10 AM or during dinner hour.
How many clients do you have at a time?
Because most house hunters need our services during weekend daylight hours, we limit our clients to six per agent. (Some agents choose to work with fewer.)
How do you approach bidding wars?
We have ways to present your Offer in the best possible light. We "stage" you, just like the seller stages the house. These small changes in your Offer give you an edge over someone with similar price and terms. We have honed these secret techniques so that they are standard practice for us.
Everything we do and say around listing agents is part of the negotiation–from the moment we introduce you to the agent at the showing, onward. We have studied every phase and use small, subtle tactics that make small, but effective differences. For example, our agents have been using an accompanying letter since the 1990's. Knowing what to say in that letter has helped our clients years before it because standard practice.
We also seek out properties that have been mis-marketed, not listed, or otherwise overlooked. These have less pressure from competing offers and can be good deals for you.
Closing the deal
How long does it take from the time you make an offer till you close?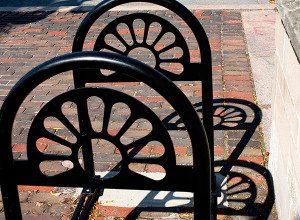 Generally, it will take about a week to two weeks to conduct inspections and complete your Purchase and Sales Agreement. Then you apply for your mortgage; that will take three to four weeks. So, total time from offer to closing is at least four weeks and usually five or six weeks.
If you are buying a property without a mortgage, the process may be shorter. You need the same week to two weeks to complete your Purchase and Sales Agreement. After that, you need a completed Title inspection and to clear your funds for closing. That's two to three weeks.
Do I need a home inspector?
Absolutely! The housing stock here is old. Much of it has had multiple repairs and updates. Some are well done and some are not. Even with new construction, inspectors will find things done wrong that could harm you later.
How do you know so much about how houses work and what needs to be repaired?
We've been learning from home inspectors for many years. Your inspector will spend hours in the house showing you what is built well — or not — and how the house runs. We will discuss it with you afterwards to make sure you understand how it affects the value of the property.
Why do I need an attorney if you are representing me?
Attorneys know which small changes in contract language could go badly for you; as real estate agents, we don't. Real estate attorneys are required for closings. You, as the buyer, pay for this through your mortgage closing costs. These attorneys will review your Purchase and Sales Agreement. They can also review your condo docs for an additional fee (generally under $1000). We think it is well worth it for you to have this objective look at your contracts.