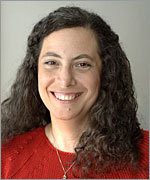 Hi, I'm Rona Fischman, and I honor loyalty.
When you're buying a house, you want to know that your real estate agent is working for you. Buying your house is probably the biggest purchase you'll ever make. You ought to know without a doubt that your agent has your interests and only your interests in mind.
Working with any agent at 4 Buyers Real Estate gives you the combined experience of the entire office. Because no one in the office represents the seller of the house you want to buy, we can all pitch in to solve any problem that may come up.
Our happy clients pay us back, ten-fold, by telling the story their successful purchases.
My promise to you is this: Every agent at 4 Buyers Real Estate will do these things for you, their buyer-client:
Show properties by appointment, as well as at open houses. We will remind you of what you said you wanted and remind you when the house does not meet those requirements. We will tell you if we see problems in the house. We will talk you out of houses, or at least try to. (The final decision is always yours.)
Act in the best interest of the Client at all times, giving undivided loyalty, utmost care, disclosure, obedience to lawful instruction, confidentiality, and accountability.
 Assist in problem-solving. Our experience helps you develop an efficient home search. If you are seeing houses that stink the same way, over and over, we will help you figure out why. If you are not seeing enough houses, we will try to find more that suit you. An effective search yields houses that work for you, with a decreasing number of duds.
Provide a list of allied professionals who gave good service to our past clients. (Inspectors, attorneys…) We care about good service and develop lists of people who do, also.
Provide a Comparative Market Analysis of the property you want to buy. Knowing what the property should sell for — compared to recent sales — is the key to good negotiation. We will come up with a negotiation strategy, with some options. You choose the plan you want. Then, we'll present your offer and negotiate as you have directed. We'll keep you informed throughout.
Attend home inspection and recommend renegotiation based on the results, when possible. Carry out negotiations when applicable.
Keep the Client informed of matters relevant to complete the transaction.
And Dianne, Dave, or Anna will do all these things with the same integrity, intelligence, and care that I have built my reputation on since 1992.
Sincerely,
Rona Fischman
---
See more about who we are and what we do