Who we are
Everyone at 4 Buyers Real Estate is a Realtor and an exclusive buyer's agent. Our loyalty is to buyers, and only buyers. We are passionate about our client's comfort in making this important decision.
If you want help selling a house, we can tell you who is good at it, but we do not help any sellers sell.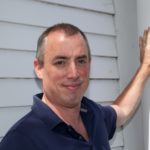 Dave Twombly brings fifteen years of experience in sales, brokering and customer service to the team. He has become a favorite agent because of his brutal honesty, his wit, and his ability to call it like it is. Even bad houses are fun to see with Dave. His work allows him to help clients find the homes they desire while at the same time satisfying a personal life-long curiosity and love of architecture, buildings, and spaces.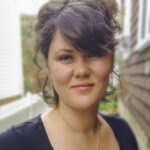 Pearl Emmons spent fifteen years working with students and faculty shooting and editing video, building websites,  and supporting them around learning new technology at Tufts University. She brings this skill to our team as she gently and thoughtfully guides clients through the process of buying a home. Educated in fine are, she is attuned to quickly assessing the light, layout, and design in homes. Pearl has a great appreciation of homes that embrace and include the classic elements so common in our New England home stock.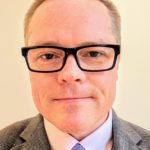 Alex Lacroix owned and managed an independent landscaping business before becoming a real estate broker. He entered real estate working as an agent, then a manager, at Coldwell Banker Residential Brokerage. He is a dyed-in-the-wool do-it-yourselfer. He brings that deep knowledge of repairing and improving both house and garden to his practice as an agent.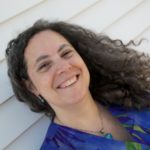 Rona Fischman is the managing broker. She supervises and trains this team. She is a founding member of the National Association of Exclusive Buyer's Agents, and a former Director for the Massachusetts Association of Buyer's Agents. She holds the following degrees and credentials: M.S. in Counseling, Green Certified Real Estate Professional/Green Leadership, LMC (Loss Mitigation Certification.) She worked with deaf, blind and deaf-blind children and adults before becoming a Realtor. From this work, Rona brings expertise on siting property that can be more readily adapted for people with mobility impairments, knows basic orientation and mobility for blind people, and is conversant in American Sign Language. She has been an exclusive buyer's agent since 1992.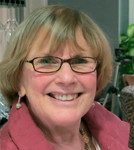 Dianne Shaefer (agent emerita) worked as a graphic designer before becoming an exclusive buyer's agent in 2005. She owned a historic home and renovated it, a beginning to her interest in real estate. She is a member of the Arlington Historical Commission. Dianne has an A.B.R. (Accredited Buyer's Representative), NAR Green, and S.R.E.S (Senior Real Estate Specialist) certifications. Dianne is also a fine art photographer. She is on the board of her 40 unit condominium, giving her an insight as to how condominium associations operate.
What we do
At all times we act in the best interest of the Client, giving undivided loyalty, utmost care, disclosure, obedience to lawful instruction, confidentiality, and accountability.
We show properties by appointment, as well as at open houses. We help problem-solving to provide an efficient home search. We provide a list of allied professionals that are known to previous clients for good service. (Inspectors, attorneys, lenders and some contractors.)
Once you find a property that you may want to buy we prepare an Offer to Purchase. That includes doing the research for a Comparative Market Analysis of that home. Once we know what others are paying for homes like the one you want, we can help you develop a negotiation strategy based on the fair market value, what competition we think you may have, and how much this property matches your wants and needs. You choose your best negotiation strategy, we will implement it. We will present your Offer to Purchase and communicate the Offer to Purchase negotiation progress in a timely manner.
Once your Offer to Purchase is accepted, we will attend home inspection with you. When it is finished, we can recommend renegotiation based on the results, when possible. Then we will carry out those negotiations. We then keep an eye on the details until you close.
After you close, we hope you will continue to contact us with questions about home repair, refinancing or reselling.
[/fusion_builder_column][/fusion_builder_row][/fusion_builder_container]