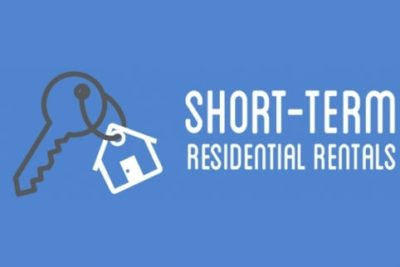 When I read that the AirBnB ordinance passed in Somerville, my first thought was that the devil would be in the details. Wicked Local/Somerville Journal was first to me with the information.  They linked to a summary of the ordinance, so you can read it for yourself.
 The ordinance is aimed at two goals:
Deter investors from buying apartment buildings or two- or three-family houses and turn them into full-time, but temporary, living sites. Converting rental units to AirBnB rentals contributes to reducing the pool of rental housing in the city available to year-round residents.
Allow owner-occupants to have an income stream, if they want one, by renting a room or a whole unit for short term housing through AirBnB-type sites. These short-term rental spaces will be registered and approved to meet safety standards.
How will it work?
Owner occupants can do short-term rental of a room or unit in a two- or three-family house after having the unit inspected and registered. There are some fees and there may be some inspection hassles.
Once a unit is approved for Somerville AirBnB, the room or apartment may be advertised on AirBnB-type sites.
Properties in Somerville will be monitored on line. If an unregistered unit is advertised, a $300 a day penalty will be charged to the owner. Scouring the on-line listings, and fining people who violate the law, will deter people from buying large numbers of rental units and profiting by renting them at hotel/motel rates per night. Time will tell if enforcement will stop this practice.
The details
City Councilor Bill White sent me the link to the law, if you want to read it in full.
President and Ward 7 Councilor, Katjana Ballantyne added a bit more of an update.
ISD [inspectional services department] is responsible for enforcing the new ordinance. They will contract with a company that can electronically identify illegal units. Typically, the contracting company would be hired through the Purchasing Department public procurement process. I don't know which company is selected as of today. As we go through the budget review this month, I will be asking the newly hired Director of ISD when this will be implemented.
Councilor at Large Will Mbah also answered me that ISD will be in charge of this. He sent me to Ward 5 Councilor, Mark Niedergang for details. Councilor Niedergang told me that the city will be contracting with a company that searches for internet ads for Somerville AirBnB.
Who would want to turn their houses into AirBnB?
Example A: Suppose you own a two-bedroom apartment in a two-family house. You can rent that apartment for $2000 a month. That's $67 a night. If you are getting $2500 for it; that's $83 a night.
Air BnB yields a much higher per-night rate for an apartment. If the owner rents the two-bedroom apartment for $150 per night (that's on the low end in Somerville), the break-even point for a $2000 rent is 13 nights a month. For a $2500 rent, it is 17 nights. You can AirBnB that apartment some of the year and still have it available for guests for long stretches of the year.
Owners who have elderly parents who visit for extended periods may want to have a living space ready. Same is true of people with relatives and friends who live far away and may want to visit for weeks or months at a time. Some people anticipate that an elderly or disabled friend or relative may need to move in on short notice; having a unit available would smooth that transition. Not having a tenant on a lease affords these options to owners.
Example B: Suppose you leave Somerville for months at a time. This would include academics, retirees who go to warmer climes in the winter, or people who otherwise travel for work or pleasure. Your empty house or condo will require a house-sitter to check on the heat and plumbing, if you are gone for weeks at a time. Instead, you could rent it while you travel or take a seasonal residence in some other town. This will cover the cost of the house-sitter, and more.
Example C: Suppose you have a guest bedroom, where family or friends stay only 10-20 nights a year. If you are the sort of person who enjoys temporary roommates, any fees you collect from AirBnB are padding your income. There are risks and inconveniences to this, but some people truly enjoy hosting strangers.
Real estate market implications
Investors buying properties to rent out by-the-night affect the market in two ways. They reduce the number of properties for sale and for rent to people who want to live in Somerville and be part of ongoing community life:
Investors compete with buyers who intend to owner-occupy houses and condos in town. This contributes to increasing housing prices.
AirBnB rental reduces the number of apartments available for year-round residents. This contributes to increasing rental prices.
Is this regulation bad for the real estate market?
We say, bring it on! There is already too much inflation in this market, locally and regionally because of high demand for housing. Any regulations that supports a steady housing supply helps the market, overall.
AirBnB run by investors has harmed our housing supply, and done so in deeper ways in cities like New York and San Francisco. A healthy real estate market needs a healthy stock of housing available for people who want to buy and owner occupy