Turned off by "as-is" listings? If so, think again. "As-is" does not mean that you are about the throw your rights away and buy a money pit. The National Association of Exclusive Buyer's Agents explain how to protect your rights when buying an "as-is" property in a recent blog post.
What is "as-is":
Simply put, a home sold as-is means that the owner is selling the home in its current condition. No repairs or improvements will be made, and the seller will not give the buyer credits to fund any repairs.
Just because a seller does not want to pay for updates and repairs prior to closing does not mean that the house is defective.
The seller is prohibited by law from hiding major defects.
The buyer is entitled to a home inspection. That home inspection can find many high-cost defects, but not all of them. A home inspection is critical to almost any purchase and is especially critical for an as-is purchase.
I'll add a bit to their blog:
Why would a seller choose to list a property "as-is":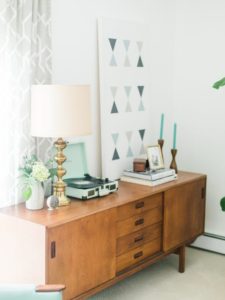 Seller's liquidity:
The seller may be short of funds. Therefore, laying out money to do repairs and updates would cause the seller hardship.
Signs that this is not a problem:
The house is hopelessly outdated, but most everything in it was good quality and is still working.
The house is outdated, mostly, but the things that have been replaced were done with good quality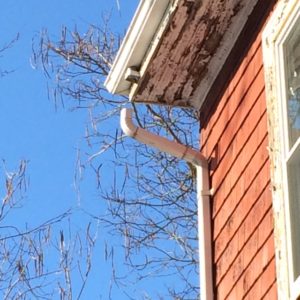 Signs that is might be a problem:
There are signs of deferred maintenance. (Broken stairs, rotted exterior wood, warn-through kitchen flooring, aging roof…)
There are signs of deferred maintenance and temporary types of repairs. (Patching of rotten wood, mis-matched replacement tiles on ceramic floors or walls, patched roof shingles, plastic on windows for insulation).
Seller no long lives there:
Sellers who have already moved on often find it is not worth the time and attention it takes to prepare a house for sale. This is common among people who are aging in the house, then move to an assisted living or a house or condo out of town. It also happens when people sell due to a job transfer or divorce. It also happens when adult children are selling a house where their parents aged in place, and have passed on.
In some of these cases, the people who are selling have not lived in the house for a while. They may live out of town. They have other transitions going on that take precedent over getting top dollar for this real estate.
Signs that this is not a problem:
An out-of-town, distracted, or legacy owner has good reason to sell "as-is". That "as-is" should not set off alarm bells for you, unless the property shows signs of neglect.
Signs that is might be a problem:
Out-of-town or distracted sellers may be more difficult to communicate with. Your transaction may not go as well because of delays in getting answers to questions along the way.
If you are moving on a tight deadline, confirm that the estate is prepared to sell and all the signers have agreed to the sale. Sometimes sellers will put a house on the market before there is a license to sell. (A license to sell means that specific people have the right to sell the house that has been inherited).