Buyer tip: A badly done listing sheet can save you money. Many buyers will reject a place based on bad pictures, or not enough pictures. 
Some agents don't do their job. There's plenty of them. Enough to fill humor sites like Lighter Side of Real Estate, Bad MLS photos, Hooked on Houses, Terrible real estate photography,  Even Buzzfeed and Offbeat post a page of them once in a while. Take a look at the links.
Have you stopped laughing yet? Or, as a house hunter, have you stopped crying yet?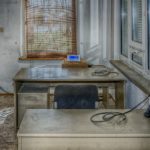 When you see things like this in your house hunting, think: opportunity! Your fellow house hunters are being turned off to a place that might just need an industrial-quality cleaning and some paint. That lazy agent might have just saved you thousands.
I don't just blame the listing agents. Those sellers did not choose well and did not follow up on the people they hired. My experience says that sellers don't seem to care enough to look at their MLS listings to see what their house looks like to the public. Once they sign the listing agreement, they check their brains in a locker and let the agent take over. If consumers interviewed and supervised their agents, bad agents would be a thing of the past. However, sloppy agents who continue to make a living will continue to be sloppy agents.
Here is a list of things I have seen go wrong with unsupervised listing agents:
1. Unappealing MLS sheets (pictures and descriptions.)
2. Invasive or sudden showings which disrupt the owner or tenant.
3. Poorly shown houses, which do not highlight the features of the house.
4. Poor security. Items stolen or broken during showings. Doors left unlocked. Cat let out.
5. Poor communication during negotiation.
6. Poor negotiation leading to a poor outcome. (This sometimes led to big savings for buyers.)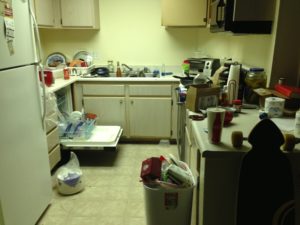 Got anything to add to this list?
Because I don't do the listing business, I have occasion to refer my clients to listing agents. Therefore, I have become a connoisseur of how to pick a good one. Some of my ability comes from doing business with them; in a negotiation, I generally know who is taking care of their client and who is "getting it done" to line their own pocket. For my clients who are selling, I choose the former.
Sellers often hire the person who calls them back first. That is a mistake. For my clients who are selling, I recommend that they hear at least two listing presentations before deciding. Be clear about something: the listing presentation is a job interview. Sellers, the consumer, are the prospective boss. Yet, most listing presentations are all talk from the agent end. Sellers have control of that. They can do better for themselves. When they don't, we take the advantage for our clients — the buyers. 
By the end of the listing presentation, sellers should have a sense of these things:
1. How the property will be marketed (not just the price.)
2. How communication will be handled about showings and offers.
3. How the property will be protected and secured.
Welcome fall house-hunters!