We are pleased for our clients who have bought in 2014. They bought a house or condo in eastern Massachusetts without bidding wildly over asking price or throwing away their rights. Many had to make multiple offers before getting one accepted. But, in the end, they got the best property they could at the best price.
Summary: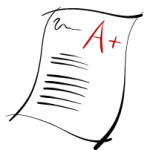 No clients waived their home inspections in order to buy a house.
No clients waived mortgage contingency unless they had cash resources to close without a mortgage.
No clients waived the appraisal as part of their mortgage contingency unless they had cash resources to close without a mortgage.
Half of our clients bought below asking price. Half bought at asking, or above.
Towns served: Cambridge, Somerville, Arlington, Belmont, Watertown, Bedford, Lincoln, Acton, Jamaica Plain, and Woburn.
Total amount under asking negotiated: -$148,300
Total amount over asking negotiated: +131,100
47 percent of our clients bought property below asking price.
Asking prices are created by the seller and/or his or her agents to get the seller their best price. In the current market, many asking prices are set artificially low, so that buyers will begin to bid against one another. It is well-known that people pay more when they get into competition. This kind of irrational spending is what is fueling the rising prices this year.
Avoiding overbidding: Our clients benefited from having a market study available before making offers. A market study looks at properties that have sold and those under agreement to determine what the market should bear for this particular property. This helps determine the top dollar that is rational to pay for it. That figure — balanced with the buyer's unique needs – informs our buyer's offers. With a clear top dollar figure, our clients are better able to resist impulse buying and overpaying for their house or condo.
Benefiting from seller's mistakes: Our buyers benefited from our skills at evaluating properties that did not sell quickly. Some of those did not sell because the seller made a mistake when marketing the property. (Common mistakes include overpricing, not staging, not allowing enough time to let people see the house, or otherwise turning people off.) When this happens, the house may later sell for less than it could have. We have succeeded in finding these for our clients.
What is a bargain and what is a money pit? Some of the properties that didn't sell quickly have costly problems. Although inspectors know even more about houses than we do, our agents find many costly problems on routine house-hunting visits. Armed with this information, our buyers know the difference between a bargain and a money-pit before making an offer and paying for a home inspection.
All-in-all, this has been a hard year for house and condo buyers in eastern Massachusetts. I wish us all a better market in 2015.