What should a house cost? When we see properties in the Metro Boston area, it is impossible to judge their value without considering the cost of repairing and maintaining them. That's why electronic valuation programs are so wildly wrong; they can't tell the difference between a not-renovated house, a badly maintained house, or a maintained-but-not-updated house, and a fully renovated one. That difference can easily be $100,000-300,000 in our market.
When a problem begins, it is much cheaper to repair than the same problem left to get worse for years. Deferred maintenance costs roughly five times more to repair than if a problem is solved when it begins.
The general rules on the cost of repair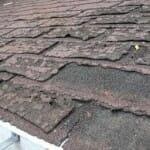 The most expensive things to repair are on house features which must stand up to the elements. The exterior of the house — from the roof to the foundation — have the hardest job and need to be tended most.
Expect that replacing a roof, re-siding, replacing windows, rebuilding foundations and waterproofing basements are your biggest ticket items. Expect that most of your 5-figure repairs will be to exterior features of a house.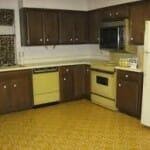 After that, any repair or change in design which takes more than one type of worker will cost more, per labor hour, than something a single type of worker can do.
For example, kitchens and bathrooms need electricians, plumbers, and carpenters. They need to coordinate their schedules and share space and responsibility. Because of this, the cost goes up astronomically. Whereas, one or more carpenters can come in to change every interior door for less than the cost of a new bathroom.
After the multiple-worker kinds of tasks, specialized workers cost more than general workers. Plumbers and electricians get paid more than carpenters. Finish carpenters — the ones who do custom cabinets, fine wood trims and such — get paid more than the ones who build decks.
Then there is maintenance
Houses age. Exterior paint needs regular touch-ups at least every five years. Roof shingles wear out every twenty or so years. Boilers last twenty years or more. Hot water heaters last a decade or less. Appliances in the kitchen fail in ten to fifteen years or so, depending on their initial quality and use.
As a house hunter, you are making a mistake if you aren't prepared to spend an extra ten percent over your monthly mortgage payment to keep your property in good order. There will be projects cropping up every year.
Hiring
Material costs differ, but the labor is the usually the most expensive part. 
If you think in terms of labor costs, plus materials, you can get a rough idea of repair costs. Get time estimates from repair workers. To get material costs, you can visit any large hardware outlet or kitchen and bathroom retailer.
Choosing a contractor
Your best recommendation is from someone who you know who had similar work done. Second best is the ability to talk to a stranger about the work the contractor did. Relying on posted reviews is not as good. Small companies are best found within your personal network. Only high-volume companies have a lot of good reviews (and usually a few unhappy reviews). Almost anyone can get one or two people to rave about their wonderfulness, even if they are mediocre.
Ask people you know who they used for work you want to do.
Get reviews from people who will answer questions, not stagnant posts about the contractor.
Ask for before and after pictures of similar projects.