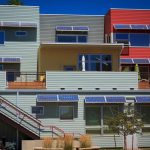 It gets complicated when you want to use a condo roof to harness solar power. Who pays for it? Who gets the power? Who gets the rebate when you sell power to the grid? Newly built condos have the advantage of having the solar (PV) system as part of the initial purchase. Adding it later is tricky.
In Somerville and Cambridge, condos are everywhere. The cities are addressing the question of adding solar to existing condo roofs. The answers are a work in progress. In 2015, a guide was published by Massachusetts Department of Energy Resources.
If you want to know more, consider going to this: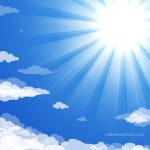 Sunny Cambridge & Solarize Somerville teams for "Solar 102: Going Solar for Multi-Unit Owners, Condo-Owners, and Landlords" Tuesday, August 16 at Lesley University, located at 1815 Massachusetts Avenue, Cambridge. Doors open at 6:30 pm, event starts at 7:00 pm in University Hall, Room 2-078 on the Second Floor.