For buyers, if a house you are looking at has functional obsolescence — that most people agree is obsolete — there will be a discount to the price. Functional obsolescence is the economic term for an item that is no longer useful or desirable because of an outdated design feature. In real estate, that covers a multitude of sins.
Some houses are not useful because they were built for past generations who had different expectations. The houses no longer match the way we live. Common problems I see in the older housing stock in our area include:
Bedrooms designed for twin beds or full beds. Most adults need a bedroom that accommodates a queen bed now. That was not the case a generation ago.
Three or four bedroom houses with a single bathroom. Past generations figured out how to share it.
Houses with no heat in the attic bedrooms. Blankets were thicker back then?
Yards covered with concrete or asphalt. Previous generations called them "maintenance-free" or "additional parking." We call them "ugly."
Functional obsolescence when a large enough percentage of properties have an improvement; those without it are obsolete.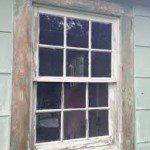 In the time I have worked in real estate, single-paned windows have become obsolete in all but some antique houses. Even though well-fitted single-paned windows with storm windows do a good job, buyers expect double paned windows.
As wall insulation becomes more common, I expect to see empty walls become a negative. (We are not there yet.)
As more and more properties have central air conditioning or split system air conditioning, houses without it will become obsolete.
Oil heat is rapidly becoming obsolete.
I coached my happy homeowners –clients who got their houses through 4 Buyers Real Estate — that some of the changes they make to their houses will cost them resale dollars. I warned them to avoid these common mistakes:
Bathrooms built in small spaces.
Additions built behind other rooms with no easy access. When a house has a bedroom that is only accessed through the bathroom or another bedroom, it is weird.
Additions with sudden step-downs or step-ups at the entry. Additions with low ceilings. Attics finished with low stairways.
Stylish or trendy tile work. When it goes out of fashion, it becomes a negative.
Reducing the number of bedrooms. Converting two small bedrooms into one bedroom is a negative, in most cases. You are likely to lose value, unless you are going from five or six bedrooms into four.
Yard features that use most of the space, especially in-ground pools and patios.
Personally, I am looking forward to the day when these things are functionally obsolete: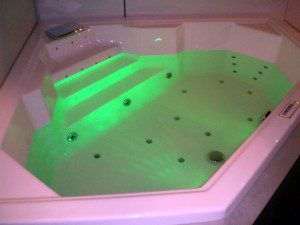 Whirlpool tubs
In-ground pools
Pizza ovens
What about you? What changes to houses do you wish to never see again, while house hunting?