When do windows cost more than an arm and a leg?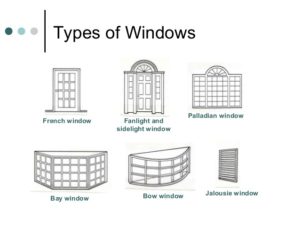 When the windows are unusual sizes or shapes. When the window installation involves a change in window size or when the area around the window is rotted and needs to be rebuilt, the cost goes up.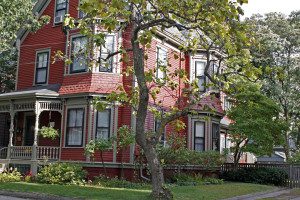 There are many specialty windows that we see in the housing around there. Custom windows are, well, custom. Windows that can be made to size will install into existing frames, but if the trim needs repair, expect to hire a master carpenter and pay master carpenter prices. Trim like this has to be hand-made or carefully chosen.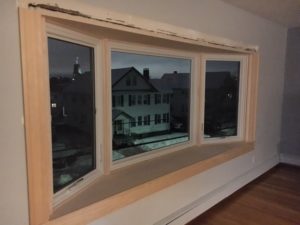 Even typical bay windows are going to cost you at least $6000 to get properly installed. This window, recently installed, cost $8000.
What's involved? Ron Hazelton does home improvement videos. They show all the steps in the process of repairs. His video on installing a bay window shows how much work it is to install something like that.
To install any window, these are the steps:
Remove current window casing.
Install the window into the frame.
Shim between the top frame and the window opening.
Insulate open spaces from the outside and inside.
Inside, insulate between the window frame and wall with spray foam insulation. (This is important and often neglected in cheap window work.)
Replace any trim that was removed.
But, if there is water damage to the casing:
Repair any water damage from leaks around the casing. (This is another pay more moment. If there is damage or a change in size, these are the additional work items:
Reframe the window opening.
Seal the rough opening.
Level the rough opening.
Reshingle the exterior wall, if shingles were removed to get to the damage or change the size.
Install flashing at the top of the new frame.
Apply last row of shingles on top of the flashing.
Replace exterior trim, if necessary.
Add to that, for a bay window, you also need to:
Install support cables to a solid wood beam on the house. This supports the weight of the protruding frame.
Install a roof cap for the top of the bay window. This involves building a wood surface, insulating beneath it, and installing a small roof that is watertight.
Install supports below the bay window.
Installing trim to the new structure, inside and out. Insulating beneath the trim.
So, before you start fantasizing about adding a bay window here and making all the windows in that room bigger, consider the cost. You may want another house, one that already has enough light.