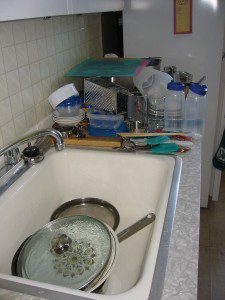 If sellers did no staging at all, buyers would walk into houses to see dirty dishes, clutter, stray remote controls and phones, open toothpaste tubes, half-full trash bins… in other words, the full detritus of everyday living.
Before you start house hunting have an honest talk with yourself about how you use your space. Do you need a lot of counter space in the kitchen because you love every gadget made? Do you put everything away when you are done with it? (In that case, look for easy storage options.) Do you clutter?  (In that case, look for places you can put a messy space out of everyday sight lines.)
Does the office space have room for the kind of clutter your office collects? Will your clutter be ugly in a place that will bother you? If you have a family of three and there are three coat hooks near the outside door, will that work? Is there a closet nearby?
Step one: Cleaning and de-cluttering.
Almost all sellers clean up before showings. Every seller knows that dirty places sell for less. When you see a place that is a mess, chances are you are in rental space or in the space of someone who is unable to take care of the place anymore.
Cleaning and de-cluttering make any place look better. Think about how happy it makes you when you clear a pile of paper off your desk or hang up coats that have collected on the coat rack. A staged home will have no papers on the desk. A staged house will have one or two coats on the hooks in the mud-room and the rest tucked away, out of sight.
Buyers, your job is to notice if these spaces will hold your things as you use them.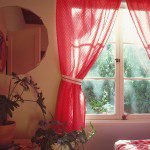 Step two: Lighten up.
Most buyers react positively to lighter and brighter.
Have you noticed that all the lights are on during daylight showings? Sellers who take staging advice will increase the wattage of their bulbs and leave lights on everywhere. When you go through, turn the lights off to make sure that the natural daylight is good enough.
Sellers also repaint in lighter colors, change curtains to lighter and thinner ones, and add light and neutral bed and furniture coverings. Notice this and imaging things with your color preferences in the space.
When you see a place that is not staged for light, notice how it makes you feel. Most rooms look smaller when they are dark. All rooms look uninviting when they are dark, especially in the daytime. Move the dark heavy curtains to see the natural light. It will help.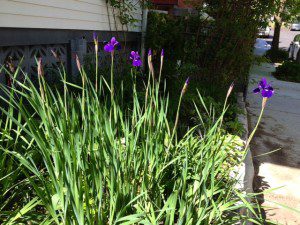 Step three: Stage the outside.
Raking, mowing, and planted flowers are the cheap and easy end of exterior staging. Many sellers add a cheery welcome mat or a pleasant new rug in the place where the little blue shoe-booties are. The more elaborate exterior staging involves planting new flowering plants or repainting.
Your job as a buyer is to keep in mind how you will use your outdoor space. If you are not much for growing things, you may not want to take on a fussy garden.
Step four: Make big changes.
If something very visible is in poor condition, sellers often repair it before selling. Freshly painted exteriors sell better than houses with peeling paint. This is particularly true of things a buyer will see on the first impression; so watch for renovated exteriors, entry halls.
Professional stagers will move furniture according to Feng Shui principles, advice removing some furniture, and set the space up in a way entirely foreign to the current owners. Higher end properties are sometimes staged by professionals who provide the furniture and art.
As a buyer, you still need to keep in mind how you will use the space.
Step five: Changes that border on cheating. Then there is real cheating.
Not really cheating: Some stagers use furniture that is slightly smaller than normal. This makes a room feel larger. Beware of bedrooms that have no dressers. Beware of kitchens that have no appliances on the counter. Where are the children's toys? When you see a place with not enough furniture and not enough storage, chances are that the sellers have moved some or all of their stuff out.
Cheating: Sometimes sellers will cut corners on repairs and just make a place look better instead of addressing the problem. My staff and I are pretty good at catching these things. As a buyer, you can tune your antennae to these common cheats:
Open windows and doors can mask unpleasant odors. If you see this, look for odor-makers such as mold, mildew, or pet-strayed wood.
It is normal to have white powder on basement floors and walls, where the concrete transfers small amounts of water. Fresh paint can be hiding signs of this type of seepage, but may also be hiding serious water penetration. When you see fresh paint in basements, look at the things in the basement. Is there rust on the outside of the boilers or on the bottom of the Lolly columns? Are there water stains on the bottom of wood items? Are there cardboard boxes on the floor, or is everything in plastic bins?
Are the interior walls and ceilings freshly painted? If so, look for signs of plaster repair (slight lines in the plaster where new parts were joined) or any unevenness at the top edge of the window frames. This winter, a large number of houses had interior damage from water leaks due to ice dams. Some were not repaired; they were repainted. I found one last week where the upper window frame was repainted, but the wood was so soft that I could have dented it with my finger.
Three-pronged outlets are not always grounded.
As a buyer, keep your wits about you. Buy with your life and your things in mind. If they don't fit in the space, the place will not work well for you. Just because it looks fresh and new does not mean that it was repaired properly.