It is not obvious what stays and what goes, when someone sells a house. This is a big enough problem that Realtor.com sent one of their reporters out to find stories about it. The reporter was looking for spiteful sellers who took fixtures. They thought I might know, and interviewed me.
In the fifty-or-so years of our collective experience as exclusive buyer's agents, no one in our office has seen sellers take toilet paper or light bulbs just to be spiteful. I think it is because we manage the purchase, and work to make the line between personal property and real estate clear to our clients.
What stays and what goes, by law and custom, in real estate in Massachusetts?
Personalty, or chattel, is everything in the house that was not built into it or built specifically for it. Chattel includes washers, dryers, refrigerators, furniture, chairs, bookshelves, rugs, curtains, and such.
Realty is everything that is attached to the house, wired in, or built specifically for it. So chandeliers are realty, dishwashers are realty. So are the counters, cabinets, sinks, fireplace mantles, walls, floors, wall-to-wall carpets, and such.
The "grey area" is anything that seems to be attached but is not. Also, things that seem to be not attached, that are. This is the stuff that everyone should discuss before closing.
Common examples of this grey area are large, heavy mirrors over mantles. If the mirror is bolted into the wall, it is real estate. If it is hanging on a brace, it is chattel; but, the brace is real estate. Same thing for big TVs. A careful seller's agent will also note on the listing sheet about items that are not obviously personal. For example, draperies might be bracketed permanently to the wall, in which case, they are real estate.
Another wrench in the works is that Massachusetts law requires that all residential properties have a stove. So, the stove does not have to be written into the offer. Every once in a while, a seller will exclude a specific stove, but will also promise to install another one before closing. The sellers can take the refrigerator, washer, dryer (even the gas one), window air conditioner; they are all chattel.
Get it? When we write an offer for our clients, we go over the items that are chattel that the buyers may want. We also repeat some realty that the seller might be attached to.
Weird things we've seen, regarding chattel and real estate
There are two categories of strange things that we've seen in regard to the line between personal property and real estate. One is the real estate fixtures that sellers specifically want to take with them. The other is personal property that is accidentally left behind.
They want that?
Sellers can specifically exclude parts of the house that they installed and wish to keep. It's not unusual for sellers to exclude things like this, in writing: a specific light fixture or fan, or custom cabinet knobs, or plantings. Some people remove the molding where they have been marking their children's growth. Some people move the cemented-in play structures that their children are still using.
Weird ones:
In a 1970s split entry house, there was a huge, purple, ornate chandelier. It was suitable for a space roughly three times the size of the little entry foyer. My client nudged me and asked whether it would be expensive to remove it, since it was so big (and probably heavy). I checked the listing sheet, it was excluded. Problem solved. Later in the transaction we found out that the sellers bought the chandelier on their honeymoon.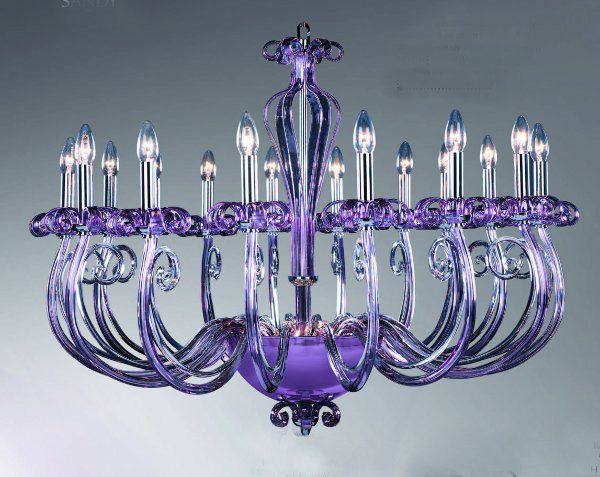 Sometimes, the way things are removed becomes a problem. One of my colleagues had to make an issue at closing because the seller (who ran a landscaping company) removed a bush she planted to commemorate a loved one. Her staff did the work, and the flowerbed looked like a demented groundhog attacked it. My colleague took pictures, and the crew came back and set the flowerbed back to a presentable state.
They left this?
When sellers leave personal property, it is often by accident. If we know the seller will be there, we bring it to closing with us. Some of the things we have found:
The seller's wallet in a kitchen cabinet. He hadn't noticed it was gone yet. When we gave it to him, he remembered taking it out of his pants pocket when he was clearing out under the sink.
The team bag for a hockey team. About twenty sets of sticks and pads, helmets, pucks… It was in a window seat on the third floor.
A lifetime supply of stuffed animals. They were in plastic bags in a high cabinet over a closet.