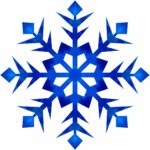 Who wants to buy a house in the winter?
People who want to be in a house before the spring.
People who hate the hoopla of the competitive spring market.
People who want to save money.
Since August, 2021, 4 Buyers Real Estate has been rocking it in the softer, less competitive market. I am not saying there is a buyer's market. Far from it! Since August, we have been able to identify houses that were available to be purchased below asking price. From August 1 to November 1, we were able to negotiate a whopping $214,000 off asking prices. At the same time, some of our clients were still paying over asking price. Our ability to calculate fair market value gives our clients the information necessary to make a good decision in an erratic market like this one.
Why does a house sell below asking price?
Asking price is a made-up number. A skilled listing (seller's) agent will market a house at a price that encourages the highest number of qualified offers on the property. That's their job.
Some price the house at its true market value. In a competitive market, there may be enough competition for the offer price to go above that.
Some price the house above what it is worth. In a competitive market, there may be enough competition for the offer price match or go above that.
Some price the house well below what it is worth. In a competitive market, that brings in many unqualified buyers who will make offers above asking, but below the property's value. That works in the seller's favor, because the potential buyers with the highest offers hear that there are ten fifteen offers, then make higher offer for fear of losing to competition.
The market shifted. After over a year of unrelenting bidding wars, there is buyer frustration and fatigue. As of August, many signed a lease for the next year and left the market. When the market shifts and demand goes down, seller's agent strategies can go wrong. Then what happens? We looked for properties where the marketing plan didn't work. That gave our buyers an advantage.
Any property that stays on the market for two weeks loses momentum. It is a bit silly that after only two weeks, buyers think "what's wrong with it?" But that is the nature of a prolonged hurry-up market.
Most of the time, what's wrong with it is its marketing. Either the listing sheet is unappealing, or the price is wrong, or there is something wrong with the place. Our success comes in finding the properties that are not bad properties and getting them at a fair price for our clients. This year, we found some.
We expect this trend to hold through the winter.
Dave Twombly put it this way in a November, 2012 blog entry:
It's been a tough go of it for some of my buyers in the past few months. The inventory of houses on the market has been low and the demand has been rabid. You go to a cozy little Cape in Arlington and see that 35 people have come to the open house and the seller gets 12 offers the next day.  A similar story happened to clients of mine in Somerville recently.  As the search continues from the summer, through the fall and into the winter, my clients asked me (cue dramatic music): "Can we buy something over the winter or do we have to wait for spring?"  The answer, is "Yes, and you might even get a deal."
For those of you who can be patient, the winter can be a great time to buy a house. While the inventory might not improve (and even slack off even more) so too will the demand.
Flexibility matters for winter buyers
When someone has to do something as opposed to wanting to do something, they tend to be more flexible. The mentality of the seller changes. Winter sellers need to sell their houses; they are not testing the market. Serious and casual sellers alike list their properties for sale as the buying pool swells in the spring.  Winter sellers want to sell!
Buyers don't really want to move in the winter. Well, sellers don't want to move in the winter, either. Also, if the house is empty, they don't want to heat the place, shovel the snow, or worry about heating or weather-related emergencies.
Winter buyers be patient and keep your chin up. There's a good chance that you'll be rewarded.