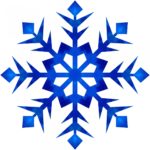 Who wants to buy a house in the winter?
People who want to be in a house before the spring.
People who hate the hoopla of the competitive spring market.
People who want to save money.
This autumn, 4 Buyers Real Estate has been rocking it in the softer, less competitive market. Since the end of the summer, four of our clients have bought over asking price, but many more have taken advantage of overpriced property that failed to sell in the spring and summer market. Our total — when we compare original asking price to sale price for our clients — is a whopping  minus $487,900. 
We expect this trend to hold through the winter.
Dave Twombly put it this way in a November, 2012 blog entry:
It's been a tough go of it for some of my buyers in the past few months. The inventory of houses on the market has been low and the demand has been rabid. You go to a cozy little Cape in Arlington and see that 35 people have come to the open house and the seller gets 12 offers the next day.  A similar story happened to clients of mine in Somerville recently.  As the search continues from the summer, through the fall and into the winter, my clients asked me (cue dramatic music),
"Can we buy something over the winter or do we have to wait for spring?"  The answer, is "Yes, and  you might even get a deal."
For those of you who can be patient, the winter can be a great time to buy a house. While the inventory might not improve (and even slack off even more) so too will the demand.  The mentality of the seller also changes.
As my highly educated, savvy readers know, the spring is the popular time to sell your house.  Serious and casual sellers alike list their properties for sale as the buying pool swells.  What's a casual seller?  Someone who would LIKE to sell their house but doesn't NEED to sell their house.  (See where I'm going here?)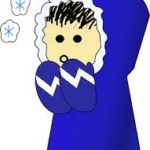 As the season progresses, our shorts and flip flops turn to pants and fleece vests and then into winter jackets as we huddle against the cold, sellers' anxiety increases because oftentimes, folks who are listing their properties for the first time in the winter HAVE to sell their properties.When someone has to do something as opposed to wanting to do something, she or he tends to be more flexible.  We've recently seen 3 of our clients have offers accepted that were below the asking price, even though the properties were new to market.  (Of course, our buyers are highly educated, have their ducks in a row and are the best possible buyers out there).
So, my friends who are still searching, be patient, keep your chin up and there's a good chance that you'll be rewarded.