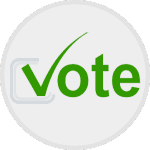 Affordable housing is the issue in this year's Somerville municipal election. Please vote on November 7 for candidates you think we can work with to make headway on housing. Know what your candidate intends to do about it. Every Alderman and the Mayor must be held accountable in 2018 to make affordable housing a possibility in the city. Now. Yesterday! City government needs to hear from you that this issue is key.  Somerville has some efforts to stem the tide of rising housing cost, but they are emptying the ocean with a bucket.
In Somerville, affordability of housing (and lack thereof) influences all other key issues. Without diverse and economically stable residents, we cannot be a community where our current neighbors can stay, go to work, raise children, and enjoy the improvements that have come to Somerville since the 1990s. If immigrants and young families cannot afford to be here, why are the elected officials vying for our vote to support education, Sanctuary/Welcoming City initiatives, business development, tax base development, improving infrastructure, and continuing the rich artist-loving and festival going lifestyle we enjoy here?
Affordable housing is a regional crisis.  It is hard to make ends meet in eastern Massachusetts. Average rent in Somerville, for two bedrooms is $2,920. Where can someone live in Somerville, with children or other dependents, with a median monthly income of $6000 a month?  That's before income tax! So, take-home pay is more like $5000. Then, the family is living on the about $2100 a month for food, transportation, childcare, clothes, and healthcare. What happens to the other half who earn below median?
One idea: A transfer tax
Representative Mike Connolly (Cambridge and Somerville) supports State approval for municipal governments to levy a transfer tax on real estate sales. This proposed amended version would enable municipalities to "impose a fee or range of fees between .5 percent and 2 percent of the purchase price of real property," and it would also allow municipalities to exempt certain transactions (should it choose to do so). Possibilities for exemptions include senior citizens, low-income purchasers, or transfers to family members.
The funds collected would go to an affordable housing trust fund, which is designed to create moderate income housing. Source
And an opportunity: Affordable housing lottery
Information Sessions:
No. 1 Thursday, Nov. 2nd 2017 6-7:30 PM In the Cafeteria of the John F Kennedy Elementary School 5 Cherry St. Somerville, MA 02144
No. 2 Tuesday, November 28th, 2017 10-11:30 AM In the Aldermanic Chambers of City Hall 93 Highland Ave Somerville, MA 02143 Application deadline: Friday, January 5th, 2018 10:00 am @ City Hall Annex 50 Evergreen Avenue, Somerville, MA 02145 (Only complete application will be included in lottery)
Individuals with disabilities who need auxiliary aids and services for effective communication, written materials in alternative formats, or reasonable modifications in policies and procedures, in order to access the programs and activities of the City of Somerville or to attend meetings, should contact the City's Manager of Equity, Diversity, and Inclusion, Nency Salamoun, at 617-625-6600 x2323.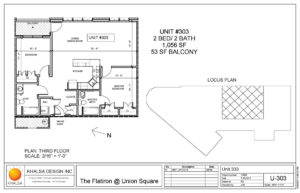 Lottery: Friday, January 19th 2018
New Construction Two Income-Restricted Condos for Sale. Somerville Income-restricted units available to income eligible first time home buyers through the City of Somerville's Inclusionary Housing Program. Information about the development and unit finishes:
Unit 203 – 2 Bed / 2 Bath at 80% Area Median Income (AMI) for $180,137
Unit 303 – 2 Bed / 2 Bath at 110% AMI for $268,824
Full size elevator. Modern finishes, maple wood floors and granite counters. · Stainless Steel appliances. In-unit W/D and central A/C with Nest thermostat.
Over 9 foot ceilings, large windows and elevator. · Private balconies, plus common outdoor patio and roof deck.
Video intercom system, same-floor storage units, and bicycle parking. · 1 Deeded parking space included in price. Pets allowed. Gas heat and hot water.
Maximum annual gross income limit:
80% AMI:

2 people $62,550
3 people $70,350
4 people $78,150

110% AMI:

2 people $86,328
3 people $97,119
4 people $107,910

Minimum Household Size: 2 Persons
Asset Limit: $250,000 excluding retirement accounts
Other eligibility requirements:

Units must be buyer's primary residence and will be subject to annual monitoring
Units subject to Affordable Housing Restriction in perpetuity
 Applicants must have a first time homebuyers certificate or be enrolled in a course · Head of households claiming full-time student status are not eligible.
Applications will not be available until the conclusion of the first information session. For an application or more information please visit www.somervillema.gov or contact: City of Somerville's Housing Division Ithzel Polanco 617-625-6600 x2586 or Seamus Lynch at 617-625-6600 x2588.