Boston and Somerville have both sent home rule petitions to the State Legislature that have been written to assist tenants in properties that are being sold for development.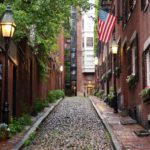 Boston's involves increasing the amount of notice that tenants get, if their leases are not going to be renewed. It requires landlord sellers to report their sales, so the City can track the number of leases that are not renewed. The City will notify tenants of organizations that can advocate for their rights if they are being evicted without cause at the end of their lease. (I wrote about this on my personal blog in October, 2017.)
Somerville's new law involves giving tenants the right to buy their unit, at market rate, instead of having a third party buy it. The tenant may also assign (legally give that right) to a non-profit or land trust that could create affordable housing. This type of law was used in Washington, DC and has worked well there to stabilize housing costs.
The first comment about this law seems to be "If I can't afford the rent how the hell can I buy my place?" In most cases, tenants will not be able to buy the three-plus unit buildings they live in. However, they can assign the right to purchase it to someone who will buy it and keep it as affordable housing.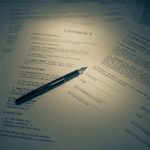 Somerville Community Corporation is running the Hundred Homes Program. They have funds to purchase housing for conversion into moderate-income units. They are hoping that this law passes; it will increase their opportunities to purchase property that will add to moderate-income housing stock in the City.
100 Affordable Homes Strategy:

The City will launch a program with the Somerville Community
Corporation (SCC), backing the SCC's ability to compete for existing properties available on the market that are currently being lost in some cases to speculators.

The SCC would rehabilitate those homes and act as a benevolent owner and landlord, ensuring a diversity of units that are affordable to a range of incomes, with a goal of creating 100 new affordable rental units within the first three years of the initiative.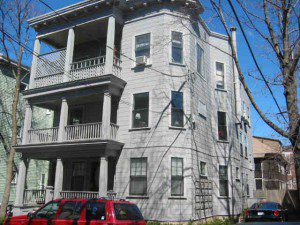 Here's the details of Somerville's law that is in the Home Rule Petition phase at the State Legislature:
H3017: An Act to Preserve Affordable Housing through a Local Option Tenant's Right to Purchase

• This bill is based on the Tenant Opportunity to Purchase Act (TOPA) in Washington, D.C., which has helped to preserve thousands of units of affordable housing in the District of Columbia since its passage in 1980.
• Tenants in buildings with three or more units (excluding owner-occupied three-family structures) would have the option to purchase the building at fair market value before a sale to a third party could be executed.
• Tenants may also assign the right to purchase to a nonprofit, community land trust, or owners' cooperative to purchase the property on their behalf and maintain permanently affordable housing. This would allow these organizations to preserve affordable housing at a fraction of the cost of building new structures for affordable housing.
• "Fair Market Value" is defined as matching the purchase price offered by a third party purchaser.
• Tenants have 45 days after receiving notice of the pending sale to a third party to make a 5% deposit signaling intent to purchase. After the deposit, the Tenants have 120 days to secure financing and close on purchase.
• This is a Local Option Bill, so a city or town must vote to adopt this program before it would apply to that city or town.
• Any city or town voting to opt into this program is authorized to create an Affordable Housing Trust Fund to assist with financing transactions through this program. This trust fund can be capitalized through sources such as linkage fees, transfer taxes, Community Preservation Act funds, and local budget appropriations. source 
How does it work when a town or city wants to create a local rules that contradict the standard in the Commonwealth? It needs a home rule petition that passes the State legislature. Among requests, cities and towns must seek the State's permission to issue liquor licenses; to reorganize government or manage local elections; to reserve their money in special revenue funds; and to convey or lease certain property.