Everywhere, buyers involved in bidding wars think they are being poorly informed — at best — or just plain lied to. Buyers are being frustrated by seemingly false information that is often a lack of information during bidding wars. The resentment is huge! I wonder if listing agents realize that they are creating a lot of bad will out there.
Sometimes agents are vague; this seems dishonest, but it is just a bad negotiation style. Frequently, the vagueness borders on misdirection. Sometimes there are out-and-out lies afoot. However, it is hard to prove direct dishonesty, since transactions are confidential matters.
Buyers, here's how it works:
Rule #1: The listing agent's job is to get the highest price and terms for the seller. (Licensing law)
Rule #2: The listing agent must present all offers fairly. (Licensing law and Realtor® code)
Rule #3: The listing agent must follow the sellers' instructions, unless the instructions are not legal. (Licensing law)
Article 2 of the Realtor® Code of Ethics clearly states: "Realtor® shall avoid exaggeration, misrepresentation, or concealment of pertinent facts relating to the property or the transaction."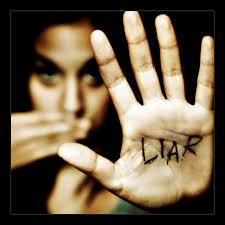 That means:
No lying about how many offers are in.
No lying about the price and terms of the offer that got the house.
But, if the seller tells the listing agent not to tell the buyer or buyer's agent how many other offers there are — or how much those offers are for — the agent must follow directions. (Ethics 1-15)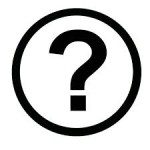 As a buyer, how can you know if you are being lied to?
Let me translate some of the "broker lingo":
"There is a lot of interest." That means there were a lot of people at the open houses, a lot of showings, and/or a lot of questions that indicated serious interest. In short, this is meaningless.
"Several people have come forward saying they expect an Offer." That means another agent has said his/her client might make an Offer. In short, this is meaningless.
"We have (some number) of Offers in hand. We have (some number) of Offers on the table." That is a statement. Any agent who makes up this number is taking a risk. If it is proven to be a lie, that agent can be charged with an ethics violation or have his/her license suspended or revoked. It is rare that an agent is foolish enough to outright lie about things like the number of Offers. They are more likely to be vague. If they say something indefinite, it is harder to hold him/her to it.
Examples:
"There are several Offers in hand. There are several Offers on the table." That usually means 2-4. If there was only one other, you will never know. If it was zero, the property will still be on the market.
"There are Offers that are substantially higher." To me, that means at least $5000 more, and most often $10,000 or more higher. But this is a sketchy term. You will find out at closing. If someone outbid you, the agent did nothing wrong. But, if the price was the same or lower, there could be foul play.
So what is your recourse if you think someone out-and-out lied?
You can file a complaint with the Real Estate Board or the Licensing Board.
How to know there were no other Offers, when you were told there were?
If the property sat on the market, unsold, after you were told there was an Offer or Offers, chances are there was no other Offer. There is some possibility that there was an Offer, but it wasn't a good one. By filing a complaint, the listing agent will have to show someone (confidentially) that Offer or Offers for self-defense.
How do you know there were really no "substantially higher" Offers?
When the transaction closes, the amount that the new owner paid is a matter of public record. If your Offer was the same or more, the chances are there were no substantially higher Offers. There is a possibility that the price was negotiated down later, after inspection. If that's so, the agent will have to prove it.
The quality of your proof will make a lot of difference. Agents keep records. If you are a buyer seeking vengeance, be prepared. Keep a log of what you were told. Keep emails. When the transaction closes, check the price and terms by looking at the mortgage and new deed at the Registry of Deeds. If the facts of the transaction don't match what you were told, and you are still mad, you have the ability to give the wrong-doer a black eye. You may even get him/her out of the profession.
Quick links: