Recently, one of my agents presented an Offer through an auction that was a hybrid of bidding war and true auction.
The story: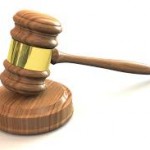 The Listing Agent conducted the auction well.  It took about 10 phone calls between us over a 45-minute period, and it was done.   Then she checked with her seller. Then the paperwork was finalized.
First bids were written on a sheet of paper during the open house. We were the 13th bidder to commit to a price, with a first bid of $275k. My agent thought the open houses attracted a lot of people looking for a great bargain, since the opening bid and the MLS price was $250k.
By about 5:20, the listing agent/auctioneer started calling each of those bidders in succession.  Minimum bid increment was $1000, so it took a while.  Many dropped out along the way.  By 6 pm, we were down to three bidders. Now, the final three were in the $340k range. (This makes sense, since the property was worth about $350,000. The bargain hunters were now gone.)
Somewhere in the $340s, the listing agent asked about the terms.  My agent had submitted an entire Offer to Purchase to the listing agent earlier in the day.  She didn't really want it at that time, but my agent wanted her to see the terms. My agent made a pitch for the quality of the pre-approval and our reasonable position concerning the home inspection. He shared our client's qualifications and employment. He old her about our client's knowledge about houses, and enthusiasm for this one.
Bidder number two stopped at $350 (with no inspection.) Our client won at $351k.  The listing agent was suspicious of someone who is working with a broker submitting an offer without an inspection contingency. So, our client bought the house with her rights to inspection and mortgage intact.
Once the bidding was over, the paperwork returns to the typical Offer to Purchase and Purchase and Sales transaction.
The listing agent answered questions for me along the way that were helpful to me:  "How many bidders are there still in play," and "have we yet exceeded the reserve."  Much more open than the other bidding processes I've been through.
The takeaway:
The open bid shows that the number of offers in a competition does not always mean that there are that many serious buyers. Out of the original thirteen, only three remained as the price approached fair market value. Don't be intimidated by the number of offers.
Even in competition, buyers can succeed in purchasing with contingencies intact.