The owner of any residential building in Massachusetts is required to supply a carbon monoxide detector on every habitable level of a house.
If you are renting, that is the landlord's job.
If you own, it is yours.
When you buy, your lender will require that the local fire department certify that the correct fire and CO detection is in place. The seller or his/her agent will make that happen.
After closing, it is your job (as a new owner) to keep the detectors working.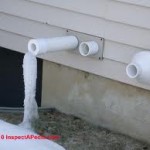 Whether you are a tenant or a landlord, pay attention to where your heating system or hot water heater exhaust is. If you have exhaust pipes that are low enough to get covered by snow, you must shovel them out. Otherwise, CO can collect in your house.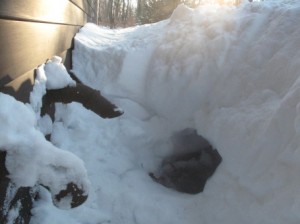 "Nicole's Law," which Gov. Mitt Romney signed in November 2005, requires landlords and owners of homes of all sizes to install carbon monoxide alarms on every level of their home except for basements and attics that do not have habitable living spaces, such as family rooms, dens and so on.
The law applies to owners of single-family and multifamily homes, apartment buildings and condominiums that have equipment that burns oil, gas, wood, coal or other fossil fuel or homes that contain enclosed parking, such as attached garages.
Do you know where your CO detectors are? You may have a combination smoke/CO detector. You may have a separate someplace in your apartment. Some look like smoke detectors, some like doorbell chime boxes, and some look like thermostats. Please check today. If you are renting and your landlord is not doing the right thing, I suggest you buy a plug-in model that you can take with you. More is better than less, in this case. They are priced from $20-50 or so.