We have a client who bought in a condo association a couple of years ago. He wrote me about the rules for running his association correctly, in terms of reserve funds. His place is in a six unit association, but I also found out what is expected for the more typical two-unit and three-unit condos that I frequently work with.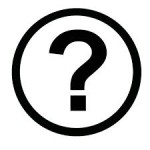 He wrote: "…My condo association had a quick question that maybe you can help answer.  What are the current rules around condo bank accounts to keep banks happy?  Is it 10% of the yearly expenses needs to be kept in reserve?"
I went to two of my long-standing lenders, who I depend on to be accurate and as simple as possible. The simple answer is that established associations must have 10% of the annual budget in reserve.
Lenders also review the homeowners' association actual budget to determine that the budget
•             is adequate (i.e., it includes allocations for line items pertinent to the type of condo);
•             provides for the funding of replacement reserves for capital expenditures and deferred maintenance equal to at least 10% of the budget; and
•             provides adequate funding for insurance deductible amounts.
•             No more than 15% of the total units in an attached condo project can be 30 days or more past due on the payment of their condo/association fee payments.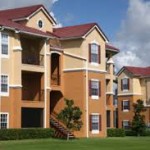 Things vary, also, on how much down payment a prospective new owner is putting down. Mary Beth Rooney at Monument Mortgage writes, "It's not a one size fits all answer – but in general, for the 6 unit building – chances are it will not come up if the person who is purchasing is an owner occupant and borrowing 90% or less.  But if it is an investment property, or not an established condo, or the LTV (loan-to-value) is over 90%, or it's a 2nd home over 75% LTV, and the lender's review of the budget must conclude that Fannie Mae (FNMA) regulations are met."
"FNMA does not require a formal budget for 2-4 unit projects.  However if the docs reference a budget, the association should follow the condo docs," according to Mary Beth. So a buyer's attorney can review a bank statement to check on reserves and the financial health of a small association. Asking for a budget never hurts; it is good to have one!
Loren Shapiro at Asset Mortgage Group added, "I have not had a problem with a 2 or 3 unit buildings.  Usually the budget is relatively small (master insurance, maybe landscaping or snow removal).  If it totals a few thousand dollars, then a few hundred in reserves covers the requirement."