First, remember that I am looking at this from the buyer's side; that's what I do. I don't know the minds of sellers. I only know the history of past seasons and the gossip of listing agents about what is coming up.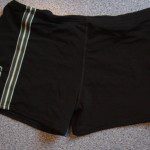 Here's a quick and easy analogy: seasonal house buying is like seasonal clothes shopping. Think: bathing suit. If you go shopping in May or June, there are lots for sale and they are at top price. By September, the pickings are slim or none. But if you find one that fits, the deal is probably going to be pretty good. It'll be off in some dark corner of the store, if it is there at all.
So far, 2015 had a delayed spring because of the snow. Then it had a booming spring that lasted into summer. Short sales and foreclosures were gone. Bidding wars were common. Supply was low, demand was high. Yet overpriced properties still went unloved. Many homes are too hard to buy, too run down, or too overpriced for their condition, size, and location.
What the fall to winter cycle tends to look like:
August: Supply goes down. New listings are rare and some sellers take their homes off the market so that their summer vacations don't get ruined. Many buyers quit to enjoy the summer. Buyers who were looking to move before school starts or to meet end-of-summer lease renewals have given up. Supply and demand are low compared to the spring; so are prices.
September: Sellers put their houses on the market for the fall season. The fall season looks like the spring, but is generally lower in overall volume. Sellers and buyers are both back from vacations and serious about selling and buying. Prices go up slightly.
October: Supply is mostly properties that have been on through September. Demand is moderate. However, demand goes down when it gets dark earlier and it gets cold. Sellers who must sell, think about reducing prices before they get stuck with an empty house through the winter months.
November: Supply and demand both decline. Only sellers who really need to sell are putting their homes on the market. Only buyers who really need to buy bother to go out in the cold weather to look at homes.
December: By mid-December the rate of new homes for sale goes way down until late winter or early spring. Later if we have a snowy winter. Buyers are still buying if the prices are right, but there are fewer of them. Houses on the market are mostly older listings that didn't sell in the fall market.
January: Most properties for sale are leftovers, or estate sales, or relocation sales, or divorce sales. Most buyers are waiting for the new listings in the spring. Supply down, demand down, prices down.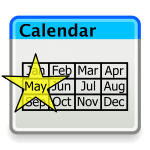 February: Like January, except that some properties may come on toward the end of the month in order to "get a jump" on the spring market. This is especially true if we are having a mild winter season and there is no snow on the ground. Sellers who are trading up and must sell first will market their properties early so that they are financially ready for the spring market. There are few buyers out looking. Prices still tend to be depressed, but some properties will sell high to buyers who have been waiting for something new.
March-April-May-June to mid July: This is peak selling season. Highest demand (created by the rental market and the interest in moving before the academic year starts) and highest supply (because demand encourages best price and fastest sale.)
How much of a discount do winter buyers get?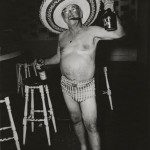 These discounts are spotty; sometimes they are on properties that are something like a pink and yellow guy's Speedo bathing suit, size XXL.
In my experience, if the seller has to sell in the winter, I see the discount off of the real market value of a property (this is not asking price!) of $10,000 to $30,000, in middle price ranges ($350-550,000.) This is the sale price you can get in the winter compared to what you could have gotten for a similar house last May.
In 2015, I see sellers press their advantage and get top dollar for renovated properties, well located properties, and lucky properties. The rare property that wasn't bought quickly this spring went stale on the market after about two weeks. Expect to see ugly, poorly located, or unrenovated properties going for discount next winter.
However, if sellers perceive that the market is about to shift, they may be willing to negotiate. Economic problems in the EU and rumors of rising interest rates may bring sellers to the negotiation table. But last winter, anything halfway decent could sell for top dollar unless the seller or seller's agent made mistakes.