There is a lot to be said about Thanksgiving. However you look at it, the gratitude part will do you some good.
Then, you are encouraged to spend your money on Black Friday, the shop-'til-you-drop event in many retail areas. Since 2005, there is also Cyber Monday when on-line outlets post discounts to draw more business early in the Christmas buying season (and to a lesser extent the general Winter Holiday buying season. In reality, December 25 is the big shopping deadline.)
I have another idea about where your money could go: back to our community. For the second year in a row, 4 Buyers Real Estate has been a sponsor for Giving Tuesday, Somerville, Below are the 14 great organizations being supported by Giving Tuesday, Somerville. Please give– and join us at the Armory December 1st! The Give Local Celebration Party will be a good time for good causes.
This year there are three new organizations. One serves our youth, one our elders, and one works with people of all ages.
Boys and Girls Club runs drop-in afterschool programs. In Somerville, it's at the Arthur D. Healey School. At the Healey Club, they achieve our mission with positive and supportive relationships and by offering programs and activities in Boys & Girls Clubs of America Core Areas: Character and Leadership, Healthy Lifestyles and Academic Success. The fee is a mere $30 per year, per child.
—
Center for Arts at the Armory: Since 2004, the Armory has been completely restored and brought up to code. It is being used as a venue for theater, music, art exhibits, exercise classes, children's activities, local craft fairs, farmer's markets, and local business showcase events. It will be the venue for the Giving Tuesday event, December 1.
—
SCM Community Transportation Inc. provides transportation services to elderly and disabled people in Somerville. This is one of the 14 great organizations being supported by Giving Tuesday, Somerville. Join us at the Armory December 1st!
The remaining eleven organizations are being supported for the second year in a row:
Community Action Agency of Somerville: The mission of the Community Action Agency of Somerville (CAAS) is to reduce poverty among local families and individuals while working to counteract–and whenever possible, eliminate–the societal conditions that cause and perpetuate poverty.
CAAS runs the Head Start program in Somerville and Cambridge. We assist families and individuals to keep their homes and prevent homelessness. We work with Somerville residents to obtain the help they need to escape poverty and become economically self-sufficient. CAAS is an "emergency room" for every non-medical need an individual or family may have: housing, food, heat, education. CAAS is also a switchboard for referrals to other agencies that can help people and the center of coalitions that make a stronger Somerville community.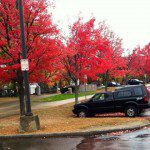 Groundwork Somerville strives to bring about the sustained regeneration, improvement and management of the physical environment through the development of community-based partnerships which empower people, businesses and organizations to promote environmental, economic and social well-being.
—
Massachusetts Alliance of Portuguese Speakers: MAPS mission is to improve the lives of Portuguese-speaking individuals and families from Massachusetts and help them become contributing, active participants in American society while maintaining strong ethnic identity and a sense of community. MAPS works with and for the Brazilian, Cape Verdean, Portuguese and other Portuguese-speaking communities to increase access and remove barriers to health, education and social services through direct services, advocacy, leadership and community development.
—
Mystic Learning Center: Founded in 1971, the mission of the Mystic Learning Center (MLC) is to improve the lives of low-income children and families who live at the Mystic Public Housing Development and surrounding neighborhoods of East Somerville.  Our innovative parent and youth service model uses Mystic parents and teens to manage and design all aspects of the program to meet the needs of the community.  By being active participants in MLC, residents have the opportunity to enhance their own personal development, have an impact on the development of the program, and make contributions to community life.  MLC brings residents together for mutual support as they acquire skills to overcome persistent poverty while creating a healthier community.
The Center operates as a 501 (c) (3) tax-exempt, non-profit organization and is licensed to provide school age child care by the Commonwealth of Massachusetts.  MLC offers year round educational and recreational activities for youth ages 5-23 during after-school, evening, school-year and summer vacation.  MLC is housed in a modern, accessible facility on-site at the Mystic Development which is near public transportation.
Respond, Inc.: New England's first domestic violence agency and the second oldest in the nation, RESPOND, Inc. is a pioneer in the movement to end domestic violence. Its work began in the early 1970s, when four Somerville, Massachusetts women started a grassroots effort to support victims of domestic violence by opening their own homes as safe havens for women fleeing abuse. In 1974, these "founding mothers" formed RESPOND. For over 40 years RESPOND has provided life-saving shelter, support services, training and education to more than 100,000 members of the community. Services are free and confidential, and available to all survivors of domestic abuse. (Video)
Second Chances' mission is to provide clothing to people in need, inform supporters about issues affecting our community and help people connect with local organizations or issues that resonate with their values, skills and personal experiences. Since 2005, Second Chances has provided free clothing, shoes, accessories and gift cards to more than 2,500 lower income and homeless people in Cambridge and Somerville and recycled or reused almost 700,000 pounds of clothing, shoes and accessories. Through our clothing donation program, we are helping people in need in our community, conserving natural resources, and diverting waste from our area's already overflowing landfills. Working closely with our partners, we are involving the community in helping our neighbors, connecting with other community members and preserving the environment.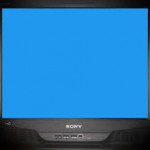 Somerville Community Access Television (SCATV): Somerville Community Access Television is a leading public access media center that enables a vibrant and diverse community to express its creativity, explain its ideas, share its cultures, and foster the individual's right to freedom of speech. SCATV supports and creates community-driven media through education, production resources, and distribution on cable television and the Web.
Somerville Community Corporation: Since 1969, Somerville Community Corporation has served the City of Somerville and its residents. SCC focuses the majority of its resources on the central question of sustaining affordability and livability for the lower income two thirds of the population, the recent immigrants and generational descendants of the earlier immigrants. As a membership-based organization with nearly 400 formal members and 1500 constituents, SCC is a community development corporation strongly rooted in grassroots community organizing practice, resulting in a number of successful campaigns over the years to influence affordable housing policy and neighborhood quality of life improvements.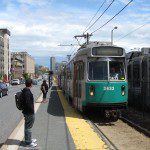 Since 2005, SCC has also built a strong practice of participatory community planning originally with our East Somerville Initiative, concentrated in that neighborhood and later the Community Corridor Planning project along the pathway of the anticipated MBTA Green Line Extension. While SCC aims to benefit the entire community through its community development model, its most important work is directly with the segment of the community most at risk to address critical issues of equity in the face of the tremendous transformation facing the City—and region—today. SCC board and staff members, as well as SCC's overall membership, has vigilantly concentrated its work to counteract market-driven displacement pressures.
—
Somerville Homeless Coalition's mission to provide homeless and near homeless individuals and families with individualized supportive services and tailored housing solutions with a goal of obtaining and maintaining affordable housing.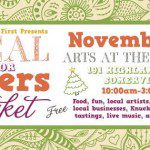 Somerville Local First: There is a movement growing in our community and across the nation. Somerville Local First is part of it. We are building strong local economies is really just a return to something that has worked for people in the past.  By supporting local and independent businesses with our dollars, they support us with their community partnership.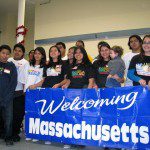 The Welcome Project builds the collective power of Somerville immigrants to participate in and shape community decisions. We do this through programs that strengthen the capacity of immigrant youth, adults and families to advocate for themselves and influence schools, government, and other institutions.