Are you looking at buying a condo in a building that's still being built? Here are the tell-tale signs that you are being given the hard sell:
You are brought into a showroom.
You are offered a drink, and sometimes food.
You are shown the materials that will be used.
You are shown a chart with stickers showing that many of the units already sold.
You are given a pricelist.
You are told there are many other showings already scheduled.
You are not told that you can have a home inspection or a punch-list.
You are told that you won't need a punch-list for common areas, just your unit.
You are not told the condo fees, percentage interests of each unit, how the new condo association will be governed.
You are not told how much the additional features (like parking or storage) will cost, unless you ask.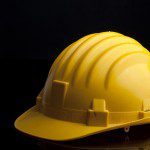 Then you are invited on a hard hat tour.
You are discouraged from looking out the windows. (Some were covered with opaque paper.)
You are discouraged from noticing the neighborhood (including the construction site next door, which is a new rental building).
You are shown hugely overpriced condos that are half built and much smaller than other condos for sale elsewhere for this price.
You are shown a nicer unit that is either unavailable or even more out-of-reasonably overpriced.
At the end, you are asked, "Which one do you like best?" Then you are reminded that there are many other showings. You are encouraged to place your deposit before the next morning's showing, lest your favorite one be scarfed up.
Why the hard sell works
The hard sell works because it is based on well-worn knowledge of how people think.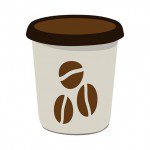 Gifts:
People tend to feel positively about someone who gives them a gift. That drink or food offering is such a gift. (Broker swag, like pens or calendars, are intended to do the same thing.)
Some people feel obligated to the person who gave them something. (That's why non-profits give out calendars and return address labels.)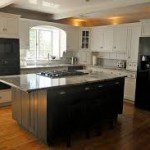 Imagination:
Handling building materials and seeing floor plans is exciting. This condo can be as good as the imagination of the buyer. It is a well-worn sales technique to try to get the buyer to imagine having the object for sale. You don't really know what the kitchen will look like; this should be a warning sign, but it isn't because you've imagined the perfect one.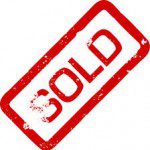 Fear of loss:
As soon as the buyers are given the tools to imagine the best parts of this living situation, the salesperson takes them to a chart showing only a few units left. Oh no! Their dream is being taken away.
Once fear of loss kicks in, buyers are less likely to look critically at the building project.
People fall for the hard sell because we are wired to respond to it! Without a debriefing, the hard sell works.
Debriefing techniques
The intervention for any hard sell is this: Ignore the hard sell and pay attention to the physical property.
Remind yourself that you just spoke to a professional sales person. You do not owe him anything for any food, drink, or swag he gave you. You owe him courtesy and a "thank you for your time."
Return to the details of your search.
Does the property meet your needs?
How does it stack up against other properties you've seen?
Is the price competitive?
Is the expense worth it for a brand new place in this location?
Is it so unique that you can't wait for a different opportunity?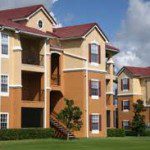 Decide if you are willing to accept the unknowns that come with new construction.
A new condo association has a transition from the developer's control to the owner's control. This requires owner attention (lest you get screwed!) These early decisions about common space usage and rules can affect your enjoyment of this property.
Demand the right to have your inspector check the property, preferably while the walls are open and again when it is finished. If you have to rely on the town or city inspectors to find potential problems, you may have a rude awakening. You'll need an inspection of the common areas and your unit. Your punch lists also need to include things that are wrong in those common areas.
New buildings are not like new cars. There are no long-term dealer recalls. If the building is not built well, problems will appear sooner than normal. If an expensive problem comes up, condo owners will need to decide whether to increase the condo fees or charge a special assessment to cover the unexpected cost. (A special assessment is an additional fee that all the condo owners must pay in order to repair the commonly owned building. Locally, I have heard of special assessments as high as $120,000 per unit.)
So what is the takeaway?
No property is trouble free. Decide what risks are worth the benefit of owning. Decide on the merits of the property, not on the emotional game of the hard sell.