Location matters so much. How do you choose to house hunt in a town or city where you don't live now? It is no simple matter.
I generally advise would-be house hunters to test drive the town. By doing what you normally do in an evening or on a weekend, you will find out if you'd want to do those things in that town.
Check out the town
Test driving a town involves doing what you would normally do, and people-watching.
Go grocery shopping
Go to a movie
Walk through town
Go out to dinner
Find the local parks, and go hang out there
Go to the libraries or to library events
Attend local festivals and events
Shop at local farmer's markets and local shops
For parents and hypothetical parents:
By going to places where children and their parents go, you can find out what the children are like, and their parents, too. Do what you normally do:
Go to a playground
Go to little league games, or just observe who using the ball fields
Observe when school is starting or when school lets out
Go to child-centered activities and festivals in town
Watch the behavior of the children and their parents in town; that is the culture you children could grow up in.
If you want a "good" school, do your homework. Check the local school department web site, look at the Department of Education site for info about the local schools, go to a PTO meeting, talk to parents who have children in that school. More about schools.
Note: In child-centered places, an adult without children may be perceived as a threat. You'll learn a lot from adults who approach you — or don't approach you — if you are there without a child.
How's the traffic?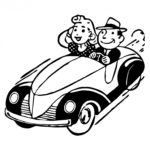 While you are attending weekend and evening activities, note how hard or easy it is to get around. Is there useful mass transit? If there a lot of traffic on a Saturday on the main streets? Are the other drivers being aggressive or are they courteous?
At least once, do a practice commute from your workplace home. Full time workers go back and forth about 450 times a year, unless they are able to continue to work from home some of the time.
Online ideas for scouting locations
Local groups on Facebook
Search for town or area names to find local groups. Example: Davis Square. Some are more informational than others. Some focus on business, some on activity, some are general and include gardening, contractor recommendations, advice about all matters that come up living in a town.
Follow hashtags on Twitter or Instagram about your prospective town. Example: #CambridgeMA
Follow local news with Patch.com. The coverage varies quite a lot from town to town, but you can get a sense of what is important to people who live there. For example, Boston Patch had this article in early June: "Parents, Day Care Providers Concerned About Reopening Guidelines."
Wicked Local runs most of the local newspapers in our area. Find towns there that you want to know more about. They have lists of local events, in addition to local news and features.
Networking ideas
If you have friends in the town you are moving to, find out how they network locally online and get invited into groups that are local.
Ask your friends who they know in those towns, so that you can start networking.
Decision making questions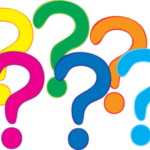 So, read online. Go to the town or city. Then, notice what is important enough to be discussed online or in the local paper.
Do the topics discussed and the action of the people there fit with your values and the way you live?
Is the town geared towards young adults, people with young children, people with teens, middle-aged people, or old people? Is the balance of topics about people of all ages consistent with the life you want to lead there?
Is the emphasis on community in balance with your ideas about community? Is community defined in a way that includes or excludes you? Are you affiliated with a religious group, and do they have a presence in the town? Do you see minorities, disabled people, elderly, or LGBTQ+ people included in pictures of people in this community?
Does the discussion in town include sports? Arts? Music? Business development? Bicycling? Is the balance of discussion consistent enough with your preferences?
Are the political stands discussed in this town consistent enough with your choices?
Do you see people discussing things and doing things that you want to discuss and do?
If you do not like being there, you may not want to live there. Better to find out before you buy or rent there!