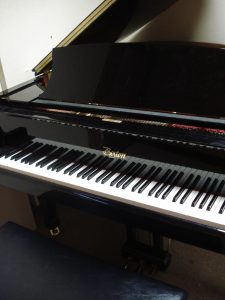 In 2012, I had two different clients who were looking for a home for themselves, and for their grand piano. The piano space was on their short list of "must haves."
A lot of the housing I work with does not have living rooms that can happily house that big an instrument. Most two-family house condos can work, if a wall is removed between the dining room and the living room. Fewer single family houses work; center-entrance colonials are the obvious exception.
The piano can fit in the living room of a split entry or ranch, but it frequently blocks foot traffic or would be too near the fireplace. Family room additions are frequently the answer. The search goes on for my piano-playing clients… One plays drums, too.
Update: Both of these households bought grand piano space. One of them recently shipped his family grand to Massachusetts!
Now a bit more about musicians and housing discrimination. It is not illegal — musicians are not a protected class. For some people, hearing that a prospective tenant or neighbor plays drums conjures images of Animal from Sesame Street.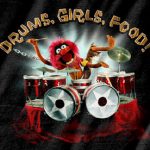 Even in a single family house, a drummer can become unwelcome in a neighborhood – especially a neighborhood where the houses are close together. It is even worse when the drummer lives in a condo or two-family house.
One of the bidding war properties that my clients saw (and made an unsuccessful offer on) had a music studio in the top floor. It was a great place for them, since their younger daughter plays drums. The attic was wired for music equipment and a sound board. It had double pane windows with an additional Plexiglas layer on all of them. The agent told me that the neighbors told her it still wasn't really sound-proof.
I saw another studio last year that had baffles that fit in front of the windows. They were made of the egg-carton shaped foam of a studio and were mounted on movable boards. They were rolled in front of the window and rolled away when not in use. I liked that better, as a concept, because it didn't block the air flow when not in use. I don't know which worked better.
I have seen drums in a living room of a one-level apartment (with the neighbor's living room above.) The neighbor claims she hadn't heard any drumming. Hmmm. I would think that a neighbor needs at least one floor to have any sound privacy with a drummer below or above.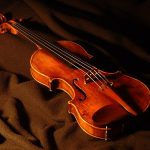 At an open house, another client of mine heard high quality violin music coming from the condo above. At first we thought it was a recording, then it stopped and a phrase was played again. Later that day, we went back for a second look. While we were there, we heard from a very belligerent violinist, who lives upstairs, and has no intention of modifying her practice hours. My clients has a baby at the time; they chose another condo.
Have you lived with a musician in close quarters? Was it in the same building or just close by? Landlords, would you discriminate against a drummer, or a horn player or some other musician?