When a brokerage serves both the buyer and the seller, what can go wrong? The seller's agent – who must get the best price for the seller – is the same company that must get the best price for the buyer.  Legally, and structurally, companies are run by a broker. This is the person responsible to supervise every transaction and oversee the agents.
Since most agents work for buyers and sellers, the company is supervising both sides of the transaction. How can they serve the financial interest of two parties with opposite financial goals? (From this article on a recent court case.)
What are the dangers of dual agency?

Having the same broker or brokerage on opposite sides of negotiations can seem, on its face, like an ethical quagmire. But New York state simply requires brokers to obtain clients' written acknowledgement that "they understand that they are giving up their right to the agent's undivided loyalty." From the buyer/tenant perspective, the inherent risk in dual agency is a potential imbalance. The brokerage may or may not act with a client's best interests in mind because it has another client on the same deal.
In 2006, Massachusetts real estate licensing law changed so that brokerages could represent both buyers and sellers in the same transaction. It is called "Designated Agency." When prospective buyers met with a buyer's agent from a dual agency brokerage, they signed a disclosure saying that the "designated agent" represented the buyer, but someone else in the office could represent the seller.
We are not "designated agents" because we do not practice dual agency within our brokerage.
A recent California case went against dual agency and through appeal.  Will that affect designated agency in Massachusetts? Unlikely. The National Association of REALTORS® has a huge lobby and an army of lawyers.
Designated agency works for the big companies. It just doesn't work for us. (From the same article.)
Why does the California case matter?

The Golden State's court decision in Horiike v. Coldwell Banker could set a precedent for how dual agency is handled there. In the case, two different brokers from Coldwell Banker — Chizuko Namba and Chris Cortazzo — respectively represented the buyer and seller of a Malibu mansion in 2007. In November, the California Supreme Court unanimously upheld an appeals court ruling that found that the seller's agent owed the same fiduciary duty to the buyer since he too worked for Coldwell Banker. Some industry insiders fear the ruling could change what information sell-side brokers must disclose to both parties. The California Association of Realtors argued that restricting dual-agency transactions could hurt buyers if brokers actively avoid showing them listings held by their brokerage. [Bolding mine]
What can you do?
The court is saying that dual agency is a problem for consumers, but clearly the REALTORS® are going to fight this, because big companies benefit. So, as a consumer, what can you do? If you are concerned about conflicts of interest within a real estate brokerage, choose a brokerage that doesn't practice dual/designated agency.
Why we don't practice designated agency.
Our agents work cooperatively. We can do that because no one in our office is trying to get the best deal for a seller. Our focus can stay on what is working for buyers in the current market. We don't have agents who are negotiating against one another, as buyer vs seller agent.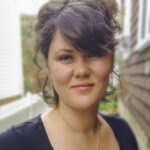 There are very few brokerages in Massachusetts who choose to only work on one side. Why? Because working on both sides is more lucrative. My goal was to work as conflict-free as possible and be able to share and learn with my colleagues. It works for us. I think, it works for our clients.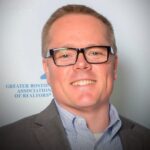 Friends don't let friend hire dual/designated agents.