The market is now predicted to stall.  This is a window of opportunity for downsizers. A high market (which is what we have now) means a good return on your current house. You can now buy more easily and still draw equity from your house that is now too big for your lifestyle; that's the joy of the stalling market. Over the inflationary period, your larger property is likely to have increased in value more than smaller ones, depending on condition and location.
In recent years, wanna-be downsizers have been thwarted by the difficult buying environment, with many buyers and bidding wars. The stalling market should make it easier to buy your next place, which cashing out the equity of your larger/more expensive place.
Here's how to proceed:
Tell us that you are thinking of selling! We may have a great buyer for you. We also know the good listing agents (and the bad ones!) and can get you a good agent.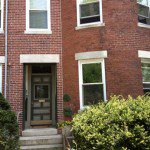 Get a realistic picture of what you will get for your current home, less fees and commissions. That means interviewing a few agents, looking at their market research and choosing a pro to help you. Also, ask the seller's agents if condos like yours are going down, and at what rate. (If you can figure this out on your own, go for it.)
Fees to consider: transfer taxes, capital gains, Registry fees, legal fees, cost of getting CO/smoke detector certification, costs of clean-up, staging or otherwise preparing your place for sale, and of course, the dreaded broker commission. Also, don't minimize the cost of your time, effort and inconvenience during the for-sale period.
Make an estimate of what you will spend on your new place, plus fees. "Window shop" on the web. Go to open houses. Ask a buyer's agent to give you a list of homes similar to what you want that have already sold. Then you'll see sale prices, not just asking prices. Ask that agent if homes like these are going down, and at what rate.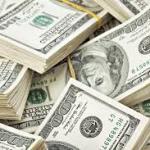 More fees to consider: inspection, legal and loan costs.
Expenses that are not fees: You'll also need cash to begin your tax and insurance escrows.
Add in moving and "nesting" costs. Also set aside some cash for the list of problems the inspector will find. If you are used to caring for a house, you are likely to find a smaller house or a condo easier and/or cheaper to maintain.