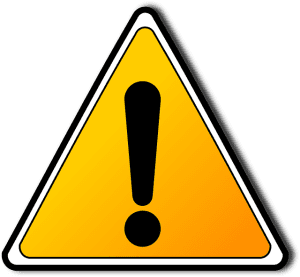 There's a new scam in town. It is the child of an old scam. It is very lucrative for the perpetrators, until they get caught. Here's how it goes:
Unsecured emails have been tapped by the evil-doers. The perps write to the buyers, just before closing, from the email address of their agent, lender, or attorney. Because the email is coming from someone you know, it is not intuitive that you need to check with anyone before sending the wire transfer.  The email looks something like this:
From: Joe Jones, real estate
[mailto:
[email protected]
] Sent: Tuesday, January 26, 2016 9:53 PM
To:
[email protected]
Subject: your closing is coming up!
Hi Angie,
Your closing is coming up on Thursday, January 28. Please wire the total on your Closing Disclosure to Fed transfer #123456789101112131415. This should be done today so you can close on time. I will be in meetings all day, so I'll be hard to reach.
Looking forward to a happy closing on Thursday!
Joe Jones
By the time anyone realizes that the balance of your down payment and closing costs have been transferred into a thief's account, that account is closed. Your money is gone. Your closing is cancelled.
T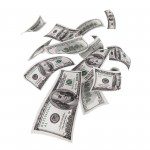 his is huge theft, and someone is getting away with it. There have been four incidents reported in the Greater Boston Area, according to the legal department at the Greater Boston Real Estate Board.
How do you protect yourself?
Simple: Confirm, by phone, any request for a wire transfer with the sender of the instructions. This should be done whether the sender is your agent, lender, or attorney. Speak to someone you have been doing business with. If you get a different office, or personnel you don't know, ask to speak to your agent, loan originator, attorney or paralegal you know. If no one answers, text or leave a message. Get confirmation, by voice, before sending anything to anyone.
So, what was the old scam?
Back in the paper age (1980s), people with mortgages would get a letter that read something like this:
[on Bay Bank Stationery]
John and Angela Smith
23 Jones Way
Watertown, MA 02472
Acct: #8942387047101 Bay Bank
Dear Mr. and Mrs, Jones:
Bay Bank processing center has moved its location. As of your March bill, please mail your remittance slip and check to our new location:
Bay Bank Processing, West
PO Box 78787
Harvard, MA 01451
To ensure that you do not incur late fees, please send your mortgage payments 5-7 business days before their due date. If you have questions, contact our office at 617 XXX XXXX.
Thank you,
Jarvis Wellington
Loan numbers were easy to get back then. It was also easy enough to have someone answering a phone to say, "oh, yes, you are in the group of borrowers who are being processed in the new West branch facility." After thousands of dollars were collected that way, the PO Box and phone number are abandoned and the money is gone.
Same scam, different day.