How does a seller's market end?
A seller-favoring market exists when there is more demand for housing than supply. Since about 2012 or 2013, buyers found fewer properties for sale than they did during the recession (when foreclosures added to the number of houses and condos for sale.) Limited supply created the seller-favoring market we've seen over the last five or six years.
Now there are signs that demand may begin to drop. The Wall Street Journal mentions these factors that could decrease demand:
Rising mortgage rates.
A new tax law that reduces the incentives for homeownership.
Fatigue. Buyers are discouraged by the bidding-war buying environment.
The Realtor's ® economist predicts a flat market (modest price increase, and lower sales volume.) That may give buyers better opportunity to purchase in a more even, less seller-favoring market. That's music to our ears, as buyer's agents. That about as buyer-positive as the Realtors ® get.
The local picture:
Eastern Massachusetts is a popular location both nationally and internationally. Demand is high, compared to other parts of America.
Boston has world-class hospitals and health care, great schools (and colleges), a healthy economy with good-paying jobs, low crime rates, and stability. That makes Massachusetts society attractive to upper-middle class (and wealthier) adults. We were ranked number one last year, nationally. Massachusetts fell to number eight this year mostly because our infrastructure is failing us.
Hits to demand that are specific to eastern Massachusetts:
Many people are fed up with the high-demand environment, where buying is made stressful by bidding wars.
Problems on the MBTA are making people more reluctant to move further away from work along transit lines.
There have been some lay-offs at big companies. The national economy is affecting the local economy.
Massachusetts had only a moderate drop in housing prices during the recession. Housing prices in the areas of eastern Massachusetts, where we work, fell no more than 15-20% overall. Whereas, other parts of the country fell as much as 30-50%. So, when the market began to rise again, prices were very high again, very soon.
Why here? 
Overall, the state took less of a hit than other states during the foreclosure crisis. Foreclosure activity was slower here because of an ongoing lawsuit that questioned the validity of foreclosure deeds.
In Eastern Massachusetts, there was less new construction because we have a shortage of buildable lots around Boston. (Much of Boston is coastal, so we lose the ability to build suburbs to the east of the city.)
4 Buyer's Real Estate outlook for Spring 2018:
Time will tell. I'll review the Spring market in late July or August, when the business that went under agreement in March through June closes. About 40% of the year's sales take place from March through June, according to the National Association of Realtors.
There remains high demand, from what we are seeing. No asteroid has hit eastern Mass and made it a buyer's market. But, the demand side has taken enough hits, that we can hope that sellers sense that their time is about to end. Once sellers think that prices could stop going up, some will decide to sell, fearing that prices might begin to decline.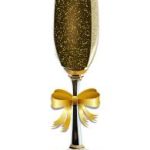 As buyer's agents, we delight in news of a "weak real estate market." We care about buyers, so high-demand, high priced markets are not what we hope for. While other Realtors are being cautious, we are cautiously optimistic about the spring market.
If demand decreases, and supply increases, we have a buyer's market. Seeing that end of bidding wars would make us pull out the champagne.