Water
Not everyone likes water. However, clear fluids are extra good for you during the summer.
Here are some ideas about how to make your water consumption more fun, and healthier.
Summertime recipes
The Huffington Post collected some recipes for the summer, including some vegan ones. If you are looking to replace the Covid baking sessions from the spring with something that won't make the house hot, here you go. The advantage of making summer treats yourself is that the making becomes a kid-friendly activity.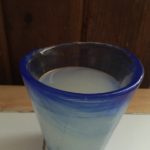 For those of you who hoarded yeast, I also recommend making ginger beer. I had no idea it was so easy, until I found this recipe. This project also doubles as a science lesson.
Bugs
Many people are bracing for a long summer of ticks. Here are some ways to be ready for your forays into the woods. TheHeartySoul.com did the work on this.
If you have pets, you should avoid using tea tree oil. Instead you can make your tick deterrent with peppermint, myrrh, cedarwood, marjoram, chamomile, lavender, or clary sage. The same suggestions apply for the bug spray recipe below!
How to Make Homemade Tick Repellent
Ingredients:
1 part tea tree oil
2 parts water
Directions:
Shake the mixture vigorously in a spray bottle
Spray on shoes, socks, and/or pant cuffs to repel ticks
Homemade All-Purpose Bug Spray
Ingredients:
10 drops of Lavender
1-15 oz. bottle of witch hazel
10-12 drops of Citronella
10-12 drops of Eucalyptus
10-12 drops of Lemongrass
Directions:
Grab a couple of small bottles and divide the witch hazel between them. Use one for outside and the other one for whatever else you would need bug repellent for. I usually like to bring some repellent with me whenever I go out at night because the bugs are usually very active. I usually almost fill the bottles, leaving roughly ½" of room at the top.
Add each of the other oils to the witch hazel. Then put back on the lid and shake the bottle well. Do this until the oils mix well. Make sure you shake the mixture again every time you use it.