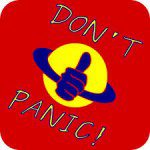 Big changes in mortgage lending paperwork go into effect October 1, 2015. I began taking classes about these changes last February. The lenders and closing attorneys wanted the agents and brokers to have lots of time to prepare to panic. That way, the agents and brokers could share that panic with their clients.
At 4 Buyers Real Estate, we took the classes and passed on the panic. You should, too.
History: These changes come out of Consumer Financial Protection Bureau (CFPB) as a reaction to the lending mischief that got us into the last housing recession. It is designed to slow the process down. Why?
So consumers have time to think about their mortgage choice before being charged their appraisal fee. (No fees collected until after the borrower gets a copy of their Good Faith Estimate.)
Figures on the Good Faith Estimate still have a very small amount of variability. It is more or less what it has been. So no hanky-panky with last-minute changes. Large fines will be levied and the lender will have to pay them if these figures are tampered with.
So all the closing paperwork is thoroughly checked and disclosed to the borrower well in advance of the closing. (The current rule is one business day. The new rule is three business days.)
So sellers or lenders are restricted from making sudden changes to what is due at closing, there will be a three-day wait added to the closing, if there are substantial changes to the borrower's bottom line at closing. (Lender has to directly approve any change made.)
Reality: There are going to be some growing pains as lenders and closing attorneys get used to the new system. They will pass their pains down the line to brokers, agents, and consumers.
Here's what to expect:
Because consumers need to see the Good Faith Estimate before plunking down money for the appraisal, appraisals will take longer. Add three days to the processing time of your mortgage.
Because there are large fines being threatened, paperwork will be done more thoroughly. This may cause more delay, and more nit-picking by lender's processors.
Because borrowers will see their closing paperwork three days ahead of closing, the period between loan commitment (when your loan is approved) and closing will increase by another three days.
Because lenders must approve more-or-less any last-minute changes, normal changes can trigger a three-day delay of closing. This is huge! Normal changes that now can easily be changed at closing are things like holding $300 in escrow because the seller's mover scratched the wall in the stairwell, the seller's hot water heater died the night before closing and the buyer is getting a credit, or that the seller didn't add in the cost of the tank of oil until the last minute and the buyer needs to pay for that oil.
Closing attorneys will need to contact the lender for any changes that happen last minute. Some lenders will have enough staff to get quick answers back. Some won't. No approval will mean no closing for three days. Closings will take longer. Some will be delayed.
If there is no closing, the buyer can't move in. The seller doesn't get their funds. All parties have to prepare for that possibility by (we hope!) taking care of any problems during that three-day waiting period, when the closing paperwork is finished.
In the event of a delay of closing, the buyer's rate lock must be scheduled to not possibly expire before any possible rescheduling. (A rate lock keeps the rate for your loan from going up.)
Since mistakes carry large fines, some lenders will no longer allow as many attorneys to do their closings. This favors big closing companies and disadvantages small legal offices.
Attorneys are already working out legal language for agreements between the buyers and sellers to protect them in the event of a sudden delay. (Both my state and local organization already wrote one! Massachusetts Associations of Realtors ® form. Greater Boston Realtors® form.) There are more to come, to be sure. One will allow buyers to move in, pending approval of these closing changes. Another will be needed protect borrowers from rate changes due to delays in closing.
What we expect to do:
Dates for your transaction are included in any Offer to Purchase. We will now write these deadlines to be compatible with the new lender requirements. Our office will be increasing the time limit on mortgage commitment by a week in order to give the lenders enough time to provide the additional three business days at the beginning of the loan process and as a cushion for expected processing problems during the transition. We will add another three days between loan commitment and closing to allow for the three-day closing document requirement.
Our office expects to do two walk-throughs: one three days before closing and again the morning of closing. This way, we can anticipate all but the true last-minute things (hot water heaters can still die the night before you close!)