Because of Covid-19, people are changing the way they think about home life. City people are now starved for outdoor space. Suburban people feel more isolated. When house hunting, how high should outdoor space be on your list of priorities? Has being home 24/7 changed your mind about what is important?location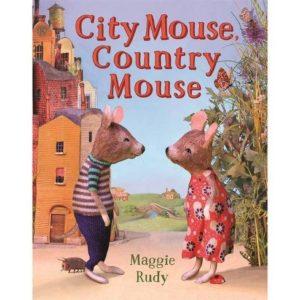 City dwellers choose walkability to entertainment, restaurants, and retail, convenience to work, and the presence of other people over green spaces and space in general. They depend on city parks and open spaces for outdoor space. Has Covid-19 changed your mind about having some land of your own?
City yards: Residents of cities like Cambridge, Brookline, Somerville, or Malden may be living in small houses where they have a yard to call their own. Are you finding that the stay-at-home order has you are gardening for the first time, ever? Has this become more valuable all of a sudden?
Shared yards: People who live in two or three-family houses often share their yard space with the people from the other units. Do you trust them? Can you be out there together, with enough distance? Can you share lawn furniture or grills? Or is the presence of another household making your yard useless to you?
Balconies: Some larger buildings have private balconies attached to the units, with sliding doors from the bedroom or living room. If you have one, are you being drawn to use it more this year? Are you getting to those growing projects you always wanted to do? Do you find yourself basking in the sun there, like a contented cat? Or, is it still an outdoor closet that shades the big window?
Share public spaces: There is logic to the decision that you can buy a city home without a lot of outdoor space because there is a park a block away. How frustrated are you, now, when all the children's playgrounds are closed? Are you using bike paths and local parks more than ever now? Is it sufficient?
Suburban and exurban dwellers want their private space. They seek out visual privacy from their neighbors, private outdoor space, lightly traveled roads near their houses. They have longer commutes to city jobs and have fewer supermarkets, retail, restaurant and entertainment options within a short distance from home.  Has Covid-19 changed your mind about being more removed from other people and commerce?
Big yards, more maintenance: You wanted this yard. Now that you are home more, do you look at it like a grand project or a weight around your neck? Are you planning great things for this summer? Is this the year you hire a garden service and make your homestead great?
Privacy = distance: Is the fifteen-minute drive to anything getting to you? Are you lonely to see another face? Or is this just what you always wanted because your commute is from the bedroom to the study downstairs.
When you decide where you live, you balance size, condition, and location against how much you pay every month. The bigger it is, the more expensive. The better shape it is in, the more expensive. The more popular the location, the more expensive. This means you can get more space, if it is in worse condition or a worse location than in prime condition and location. That is the basic way that effective house hunting works.
Question one is, "Are you a city mouse or a country mouse?" The next question is, are you looking for an expensive city or country house versus budget city or country house.
Pricing
Schools:
The reputation of the school system is driving force in the demand for housing in a town or city.
House hunters with children, or hypothetical children, almost always ask about schools. Parents want good schools for their kids.
Immediately, moderate-budget buyers run into the brick wall: houses and condos in high-scoring school districts cost more than houses and condos in lower-scoring towns. Why is that?
There are two factors:
 Education is funded mainly by municipal governments. More expensive towns have a higher tax base and spend more on education.
Standardized tests are the go-to standard for school performance. Children who grow up poor do worse on those tests than children who are middle class or rich. The reason may be where they live, not how smart they are. Poorer municipalities have more students who move in and out of the district, more children who have trouble learning because of economic disruption in their houses. Richer households spend on enrichment programs like dance and educational summer camps, which give their children an advantage on those tests.
This creates a self-perpetuating circle. Towns that are expensive attract middle class and rich people, who are interested in education and willing to pay for it. Then the scores rise (or stay high), attracting more middle class and rich people who are interested in education. Then the housing cost rises, attracting only richer and richer people. This has been going on for generations. That's why, when a prospective house hunter looks at a local high school, the houses are more expensive where the school system has higher test scores, more extensive AP classes, and a better overall reputation.
Paul Reville, former Secretary of Education for Massachusetts, wrote in Education Week in June 2013: "We were going to eliminate the correlation between zip codes and educational achievement and attainment. I'm sorry to say that, two decades later, it is clear that we've failed." Since 2013, things have not changed.
Industry:
Municipal taxes finance cities and towns. Not just their schools, but also the local government and services. They are collected from businesses and residences. Cities tend to have more business to offset the tax burden on homeowners. Urban homeowners tend to have lower taxes than their suburban counterparts.
Towns and cities with a lot of industry are generally not considered as pleasant to live in. But, towns and cities with no industry have very high taxes. When house hunting, prospective buyers need to keep an eye on the local tax rate, and the local assessments. Taxes are forever; so don't overlook that expense when choosing your town!