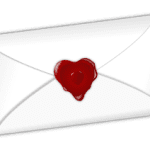 This year, I had the pleasure of attending three wedding in a single season. Only one of the couples is seriously discussing buying a house soon.
We often get calls from prospective buyers that require the immediate response "Congratulations!" They have a great new job. They are getting married. They are having a baby.  These life-changing events in their lives trigger an interest in house hunting.
I personally enjoy working with people who are in love. I have often worked with engaged couples as well as women who are pregnant. Many people decide to house-hunt at these happy times in their lives.
Let's talk about stress…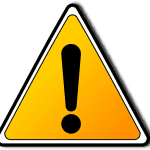 Stress happens to every home buyer sometime in the process of buying a home. Different people experience it at different times. Some stress-out during the hunting, some stress-out during the offer, some during the inspection, some at the signing of the P & S, some at the closing. Some feel stress throughout; some have only a few moments. No one buys a home stress-free.
When I look at the Social Readjustment Rating Scale, which is the grand-daddy of all stress scales, I don't see "buying a house." However, I can add up getting a mortgage (31) and change in residence (20). That stress is up near personal injury (53) and above getting fired from a job (47).
Then, add marriage (50) and/or pregnancy (40), and/or a promotion (29) and these buyers have a lot of stress. The takeaway of understanding stress is that good things can be just as stressful as bad things that happen. The key is that change is hard. Even positive changes take their toll on your energy level and general health.
The counselor in me thinks the decision to buy a house while planning a wedding or while pregnant is doing things the hard way. The buyer's agent in me sees most people manage it with good result.