How well do exclusive buyer's agents do, in the face of a tough seller's market? Here are results for the hardest seller's market we have faced, ever!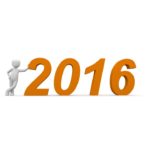 Our report card for 2016:
Total amount under original asking negotiated: -$188,359
Total amount negotiated after inspections: -$35,000
Total paid over asking price in bidding wars $229,300
Towns served: Acton, Arlington, Freetown, Marlborough, Maynard, Medford, Melrose, Natick, Somerville, Waltham, Watertown.
No clients waived their home inspections in order to buy a house.
No clients waived mortgage contingency unless they had cash resources to close without a mortgage.
A warning about relying on asking prices: Asking prices are created by the seller and/or his or her agents to get the seller their best price. In the current market, many asking prices are set artificially low, so that buyers will begin to bid against one another. It is well-known that people pay more when they get into competition. This kind of irrational spending is what is fueling the rising prices over the past three years. Our buyers will hear tales of property that is selling $30,000, $80,000, $120,000 above asking price. Those tales are mostly true. Some people may be grossly overpaying in order to "win" the house.
This year, we saw houses that were initially overpriced. One of our clients paid $64,900 under original asking price. We continued to see houses that were underpriced and sold for large sums over asking. (Of the clients that had to offer over asking, most bought no more than $18,000 over the asking price. The vast majority of overbids were between +$6-15,000.)
Although we are measuring against asking prices, our clients are not negotiating based on this artificial figure. We provide a Comparative Market Analysis  for any house or condo our buyers are making an offer on. Armed with that figure, they can focus on real value, not an asking price designed to drive prices up. When our clients are in bidding wars, they know when they are offering more than a rational price. That information helps create a rational negotiation plan, where our clients know when to say "stop here."
Benefiting from seller's mistakes: After one weekend on the market, buyers begin to ask "why didn't this sell?" Our buyers benefit from our skills at evaluating properties that did not sell quickly. Some of those did not sell because the seller made a mistake when marketing the property. (Common mistakes include overpricing, not staging, not allowing enough time to let people see the house, or otherwise turning people off.) When this happens, the house may later sell for less than it could have. We have succeeded in finding these for our clients.
What is a bargain and what is a money pit? Some of the properties that didn't sell quickly have costly problems. Although inspectors know even more about houses than we do, our agents find many costly problems on routine house-hunting visits. Armed with this information, our buyers know the difference between a bargain and a money-pit before making an offer and paying for a home inspection.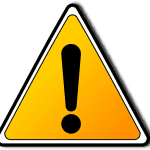 Economic danger! We do market studies to set a "top rational price" for our clients before they make any property offers. In this process, we will search for similar properties by size and location; then we adjust for differences in size, location, and condition.
This year, it is becoming common to find one property that sold significantly higher than others that sold the same time, in the same or similar area, in similar condition. This buyer (not our client!) overpaid by anywhere from $30-100,000. If the market stops going up, that buyer will be the very unhappy.
Because of the auction environment of bidding wars, some buyers are getting caught up in the "win at all costs" mentality. Part of our job is to keep our clients from being the people who overpaid because they lost their head.