Many of our clients depend on online information about houses they are thinking of buying. It's a mistake. I look at these sites, over and over, and I remain unimpressed.
Today, I took another look at Home Disclosure. They are part of the Realty Trac constellation of data services.
I used my personal house as a test case. The service brought up a nice-looking report with a price estimate (which was about $100,000 over fair market value), and some "Alerts," "Concerns," and "Benefits."
The alerts come from public sources. For my house, I was in a hail risk area (based on hail damage insurance claims) and locally there are two leaking oil or petroleum storage tanks (based on EPA or other environmental data.) One is removed, the other is monitored.
This data would be pretty scary, if not for the presence of similar statistics all over the urban area that I live in.
The concern about sex offenders lead to a site with pictures of the men in question. However Home Disclosure showed me four men. The State site showed me three men; one was different and two no longer live near me. Which database do you think I trust — the State registry or an aggregate site?
Also in concerns is a polluter nearby. An auto shop just under a mile away.
This data would be pretty scary, if not for the presence of similar statistics all over the urban area that I live in.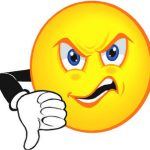 Further down in the report is where the programming gets truly sloppy, so the data is truly silly. This is also the data they used to inflate the value of my house by about $100,000. The Property and Loan Information draws data without knowing what the data entries represent, and thus draws entirely wrong conclusions.
It seems that they have counted every refinance as a sale (transfer.) They added every refinance as if it was an additional loan. (In a refinance, there is an additional document recorded that shows that the previous mortgage has been paid off with the funds borrowed in the refinance. Their data does not account for this.)
We have owned this house since 1996. It is listed as transferred seven times. Truth: it was not transferred at all since 1996.
They omitted a home equity loan that we took out in 2014. It is on public record.
The amount they list that we owe is more than 5 times the amount we actually owe. It is higher than any balance we have ever had. It is just wrong.
Why is this wrong information a problem?
Concerns and alerts that are reported, but are not currently true, can either trigger a buyer to reject a property that has no nearby concern or alert. Omitted information may give a buyer false confidence when there is a leaking tank or sex offender very near the house.
Correctly reported concerns and alerts may still scare a buyer away from a perfectly reasonable place to live. Many urban areas have sex offenders, removed underground oil tanks, and gas station/auto repair places under EPA supervision because of oil and gas management problems.
An urban buyer needs to establish a baseline of risk that is tolerable, if they intend to live in close proximity to other people and light industry. If a buyer is uncomfortable with the typical risks in urban areas, the buyer should consider a less densely populated, or less industrialized area.
Why does bad data lead to bad decisions?
Looking at my house and the wrong information on this site.
If you believe their valuation, you will overpay by about $100,000.
If you believe their public record search, the house has transferred seven times, showing instability. This could be a negative. What if there is something is wrong with the house and people keep moving in and then selling because they hate it? What if a series of flippers trying to turn an awful house into a profit, and this buyer is the next in a line of dupes?
If you believe their public record search, the owners have much less equity in the house than is true. Home Disclosure's figure on outstanding loans was more than 500% the actual debt. Owners with low equity have a smaller margin of bargaining they can afford. This affects negotiation, when the seller's sale price and expenses approach the point where they are losing money.
What's a buyer to do?
Decide ahead of time what risks are acceptable (especially for urban buyers.) Do this before looking at houses. Then, when you find a house, you have a baseline of what is typical in the city you chose.
Do the data search directly from local public sources. Many, if not all of them, are free on line. It takes more time, but it gets you more accuracy.