As of 10:38 yesterday morning, the days are getting longer here in eastern Massachusetts. With the coming of the light, we reflect on 2021, and what lies ahead.
2021: Looking back
Health in 2021:
Pandemic year number two carried the same uncertainties for us as it did for everyone else. All of our staff, except Rona and Dianne, have children at home who were out of school. Several of our staff have elderly parents in need of our care. The pandemic complicated our elder's lives and made their care more precarious and difficult.
Everyone juggled childcare or eldercare, and work life. No one got Covid-19, and everyone had a prosperous year. We are grateful.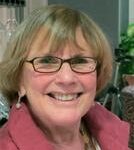 The pandemic was the last straw for our agent Dianne Schaefer, who retired this spring. We had a lovely outdoor party for her this summer. We remain in contact with her, sometimes picking her brain on historic house issues. We miss her wisdom and even temper.
Worklife in 2021 (health):
Our Covid-19 practices were conservative. We chose a protocol that matched the strictest of our staff's choices. It was important that all client-facing activities be done in a way that kept our staff and clients safe.
We are grateful for our client's cooperation with our pandemic practices. We are happy to be effective during a time when healthcare precautions were an everyday concern on the job. We persisted and we flourished.
Worklife in 2021 (the economy):
Economic conditions lead to an extreme seller-favoring market, beginning in the summer of 2020 and running through July 2021. By August 2021, the market remained seller-favoring, but the frenzy was more like the normal high demand we are used to in this area.
Through July, the extreme demand led to more work for us, because of rejected offers. Why? Because of bidding wars.
When there were many buyers offering for a particular house; some buyers were foolish enough to buy them without having a home inspection. Sellers like that, because it makes their deferred or poor maintenance a non-issue for them. We stuck to our principles and counseled our clients to always have a home inspection and a mortgage contingency (unless they had cash to purchase a house). This was more work for us, but that is what we do. Buyer's rights matter to us.
Because we watch the market, we can calculate which houses are priced below market value and which are priced at or above market value. That makes us able identify houses that may sell below asking price. Even in 2021, seventeen of our buyer households paid a total of $436,498 under asking price for their properties. That was $81,699 in the first half of the year, and $354,799 in the second half, when demand got back to more typical levels.
Like other years, we can boast of these outcomes in 2021:
All our clients had a professional home inspector evaluate their property before purchase.
Some of our client's offers with home inspection contingencies prevailed against offers where the other prospective buyers waived their right to home inspection.
Some of our client's offers prevailed against offers that were higher in price than our client's.
Some of our client's offers prevailed against offer where the prospective buyers waived mortgage contingency, where our clients had a mortgage contingency.
Midyear, we severed our relationship with two agents. We quickly regrouped and moved forward. Our company had its best year ever, even when we deduct the income generated by these two agents. The office is now four people. We thank you for a great year!
2022: We look forward to another fulfilling and prosperous year.
I attended a national economic summit through the National Association of Realtors® last week. The outlook is good for you, as buyers. Here are a few highlights:
Demand will remain high, but not as high as the levels seen from June 2020 to July 2021.
Millennials are a large buying group, and this will continue. 29-33 is the average age of a first-time buyer. The largest cohort of millennials turn 33 in the next three to five years. Their student loan debt remains a lag on their ability to buy.
Baby boomers are still staying in their homes longer than previous generations. As they age, more of their houses will come up for sale due to their disability or death.
Foreclosures will result from the economic downturn of 2020. This will increase supply in some areas. Much of it is from property owners who tapped their equity (spent their home equity loan funds) and are now owe too much on their homes.
2. The American economy appears to be stabilizing. Among the measures to curb inflation is the expectation that interest rates will rise. This will decrease demand and could help slow down the inflation of housing prices.
May all go well for you and yours in 2022.
We regret that we have already decided to not hold a Groundhog's Day party this year. But, we have some treats in store for our clients,  come Groundhog's Day, 2022. Watch your email, US Post and our blog for details.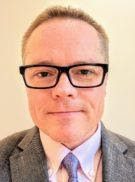 Thank you, from all of us at 4 Buyers Real Estate.
Rona Fischman
Pearl Emmons
Alex Lacroix
And Dave Twombly.