Below are the steps to closing on a real estate property. Most of these are affected by public health concern about Covid19. The Realtor® association, and individual attorneys, inspectors, lenders, and real estate offices are working to keep business going during times when we are restricted from face-to-face meetings.
Moving services:
Can you close when the seller can't move out? Solved! As of April 1, movers are considered essential workers. Check the precautions that they are using.
If there is a shortage of available movers: A possible work-around is that the seller can get a "use and occupancy" until they can physically move. This is a contract that allows them to live in the property, for a fee, but does not give them the rights that tenants have. Then, when the seller is able to hire a mover, the seller moves out.
To make this work, lenders will need increased flexibility about the new owner's move in date; normally, buyers are required by their lender to move in within a month or so or forfeit the owner-occupied interest rate.
Closing:
Attorneys are adding clauses, like this, which create automatic extensions if covid19 infection directly affects a closing. Solved!
COVID-19 Impacts. The Time for Performance may be extended by either Party by written notice for an Excused Delay which materially affects the Party's ability to close or obtain financing. As used herein an Excused Delay shall mean a delay caused by an Act of God, declared state of emergency or public health emergency, pandemic (specifically including Covid-19), government mandated quarantine, war, acts of terrorism, and/or order of government or civil or military authorities. Notwithstanding anything to the contrary contained in this Agreement, if the Time for Performance is extended, and if BUYER'S mortgage commitment or rate lock would expire prior to the expiration of said extension, then such extension shall continue, at BUYER'S option, only until the date of expiration of BUYER'S mortgage commitment or rate lock.  BUYER may elect, at its sole option, to obtain an extension of its mortgage commitment or rate lock. Notwithstanding the foregoing, said Extension shall not exceed [insert number of days]. source
MAR (Massachusetts Realtors®) wrote another version, here.
Attorneys are still working from home or alone in their offices. They have established ways to legally sign mortgage paperwork and other closing documents. There is also legislation pending that would make video conference closing legal. Mostly Solved!
For instance: Anna Matveychuk has a closing today. She'll do the walk-through of the empty house, using social distance techniques. Then the buyers will go to their attorney's office. They will call, and be given a packet to sign, while in phone contact with the attorney.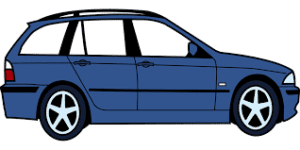 This will be a car-to-office communication. Their identifications, needed for notarization, were sent ahead of time.
The Registry of Deeds, locally, are doing online recording of deeds and mortgage paperwork. Solved!
Funds are frequently done by wire transfer. This works well now. Solved!
Normally, houses cannot be sold unless the fire department has inspected the smoke and CO detectors. An emergency bill allows this requirement to be delayed until after closing, since fire safety staff currently cannot go to these inspections. There's an addendum for that. Solved!
Lending:
Buyers have been able to apply for a mortgage and send documentation without face-to-face meetings for a while now. Nothing needs to change. Solved!
Lenders are not requiring in-house appraisal visits for the duration of public health restrictions. Normally, an appraiser will go to the property and write a report to the lender that shows that the property has value to support the mortgage loan. Solved!
Purchase and Sales Agreements:
This is the purchase contract that is written after the home inspection. Attorneys are available to complete these without face-to-face meetings. Deposits that go with this contract can be transferred electronically or mailed. No problem. Solved!
Inspections:
Professional home inspection is a vital part of the buying process. There is no easy solution for keeping this right for buyers without causing delays at this time. Buyers may:
Keep the contingency for a home inspection active, and get it done before closing.
Set an inspection contingency date for the first reasonable day, then get extensions as needed.
Both of the above have risks for buyers and sellers. The purchase may fall through based on the home inspection. Normally, inspections happen soon after the offer. If an inspection happens later, the seller has had their property off the market longer. The buyer may incur attorney's fees and lending fees before the inspection. We normally help buyers reduce the possibility for paying fees on properties that they don't end up buying.
Inspectors are not essential workers, so there will be no inspections until the public health restrictions are lifted. (In Massachusetts, that is currently scheduled for April 6, but stay tuned).
Once they are lifted, some inspectors are doing video inspections, so that buyers can stay home. Some are only inspecting vacant properties and doing video. Some are doing face-to-face meetings, but keeping their distance and using gloves and cleaning procedures.
Making an offer:
All the offer research and paperwork can be handled by our agents without face-to-face meetings. Solved!
Showings:
There were sudden shifts in open houses in the weeks leading up to the ban on face-to-face meetings. We aimed for individual showings, whenever possible, during those weeks. We advised our clients to do only what they felt was safe for them. I wrote about this.
During the ban, virtual tours (video) are coming online, as listing agents adjust to the demands of sellers to keep their properties on the market. We have concerns that our clients can't make a good decision without being in the property and seeing for themselves.
When we are free to move around again, our staff reserve the right to set our own personal safety limits. Within them, we will again leave it up to individual buyers to decide whether they want to see properties that are occupied or not, attend open houses, or not.

We are committed to doing what we can to prepare our clients for buying, when it is safe to do so.