The rules keep changing: no wonder you're confused.
Here are the Multiple Listing Service rules for this week. In short, properties that are on sale in the MLS do not have to have a virtual tour. They must have a listing contract, but if they cannot be shown, so be it.
I am writing this on Friday afternoon, April 3rd. This would normally be a very busy weekend in real estate. On April 1, real estate agents were reclassified as essential workers, allowing us to go out for work, when necessary.
What are we doing for you at 4 Buyers Real Estate?
Showing:
Some of our agents are willing to show vacant property to our clients. First, we will find out all we can, so we can rule out duds. Then, those agents will show empty properties. Showing occupied homes is against the stay-at-home regulations in most of our area. We not only comply with that, but also think it is a good idea.
Making offers:
If our clients see a property and want to make an offer, we will do the normal work to prepare an offer. One condition that may cause a delay: not all home inspectors are working. We need to line one up, so that our clients can get an inspection in a timely fashion. We have a work-around for that.
How we do preliminary research:
There are online resources we regularly tap to find out information on property that our clients are interested in. We are relying more on those, when we are less able to safely see property.
We have been calling and emailing listing agents to find out as much as we can about a property before making an appointment to visit.
Offer preparation:
Our offer research, such as creating a Comparative Market Analysis, remains the same. We check out the property, then compare it to other recent sales. That gives us a reasonable price you should pay, which may be higher or lower than the asking price.
Knowing what it is worth, and knowing how well it suits you, then gathering the best information on the demand on this particular property are the three factors to your negotiation strategy. Once you and we can discuss these three factors, you are in a position to make an economic decision on this property.
Virtual tours:
There have been attempts to sell real estate via video since the 1990s. Homeview was one of the early ones. Smart Floor Plan, currently, is a good program that local agents are using. MatterPort, currently, does a quality photo walk-through. If you are on the MLS, you will be seeing more of these now. Play around with them; they help.
They are the next best thing to being there, but, they are not the same as being there!
What is missing for buyers?
You really need to be there to know if you want to live there.
A virtual tour will not focus on important visual information that you need to make a good economic decision.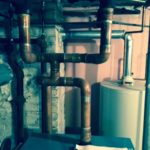 a. Most do not show the structural and mechanical features in the basement. The basement is where the structural integrity of a house can be seen. Also, it is where the more expensive indoor repairs can be seen.
b. Size, scale, and light cannot be shown as accurately as being there.
c. Flaws in the living space can easily be glossed over. No one has to point their camera at the ceiling…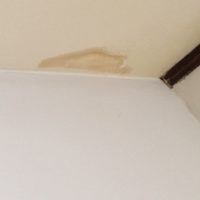 …or the floor. As the song goes, (wink): How many uneven floors does a buyer walk down, before they finish house hunting in Greater Boston?
Open house update:
On March 20, there were 470 open houses scheduled for that weekend; by Saturday, it was down to 444. Some of these were appointment only. Some were limited admission, a few were virtual tours.
On April 3, there are 180 open houses in the MLS-PIN for the weekend. As of Saturday night, there were 89 scheduled for Sunday.
Some are intended to keep all the showings within a specific time window. The open house is really saying, showing appointment only at this time on Sunday.
Some are limited admission tours. People can come, and some number — fewer than 10, but could be a single party — will be allowed in the property at a time.
Some are true virtual tours, with an agent doing a Zoom meeting, where they show parts of the house and answer questions.