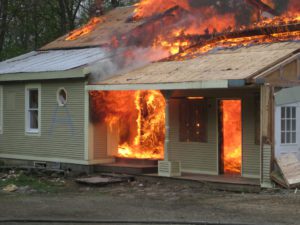 As of December 1, this year, all houses built before 1975 will need to be equipped with 10-year smoke detectors. Current law requires that smoke detectors be replaced every 10 years, but most people don't do it. The new rule, detectors will have sealed 10-year batteries. When the battery squeaks, it is time to replace the whole unit.
Here's the thought behind the change in the smoke detector law:
People die when their smoke detectors are too old to work or have their batteries removed. Therefore, make smoke detectors that do not have removable batteries. When the battery dies (in 10 years), a new detector is needed (and it will be to the current standards.)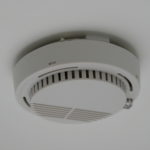 Equipment cost: A 10-year, sealed battery smoke detector sells for around $25. The kind that uses replaceable batteries sells for around $14. When you add the cost of batteries, the 10-year use units won't cost much more.
What it means to buyers:
Delay of closing! At closing, sellers must have a certificate from the local fire department that states that fire safety equipment is up to code. A fire safety staff person comes to the house or condo. Appointments for these meetings can take weeks to schedule. If an agent has the old-type, replaceable battery detectors installed, another appointment will be needed to show the fire department personnel the correct detectors.
If you are closing in December, 2016, a clueless seller's agent may create a delay in your closing. If your mortgage rate lock expires, this could cause you to do additional mortgage paperwork and possibly pay additional banking fees.
You are obligated by law to replace your smoke detectors every 10 years. Now your detectors will squeak at you when they are ready to be replaced. Will this save lives? My opinion? In owner occupied houses, yes. In rentals, I am more doubtful.
What this means to sellers:
Chances are, you or your agent will be replacing all your smoke detectors before you close in order to react to this change. So, don't go out and buy new ones that use replaceable batteries.
This change has not been well advertised. Ron Rothenberg saw it in The Globe and neither of us could find any other writing on the topic. Even the Mass.gov page on smoke detectors has the older regulation about needing to replace detectors every 10 years. It does not have the regulation that 10-year sealed battery equipment is required as of December 1, 2016 in buildings built before 1975. This means your agent may not be up-to-speed on it.