Do you learn better by doing a project than by sitting at a desk and reading? Do you think your children are like you in that regard? If so, you may want to move to Somerville–for the schools.
Say what?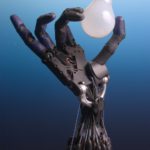 Somerville Schools just got the motherlode of good luck in the school department. Powderhouse Studios  won a $10 million grant to create an alternative high school, called a "super school," with up-to-date technologies and project-oriented educational programs. The idea is that people learn by doing. To supervise the doing that leads to the learning, teachers will be arranged in teams that stay with a student throughout their high school years.
In Fall 2018, a super school will open on the old Powderhouse School site in Teele Square. Here's a video about what a super school is, and why we need them.
Vocational education is not the opposite of academic education.
The super school model may help us correct a historic mistake: segregating practical learners from book learners.  Somewhere along the line, vocational education became separated from college-bound education. Students in vocational education were tracked to blue-collar jobs while the college bound were being groomed for white and pink collars. How old-fashioned is that?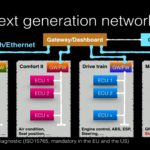 Here's something you might not know: at Somerville High School, the vocational education program includes computer troubleshooting and repair (a la Wentworth College).  The auto repair program involves learning to manage computer and electronic problems in modern cars. But, do we think of these programs as places to learn computer skills, problem solving, language and math? Probably not; and this is not to our credit.
So, what's this got to do with buying a house?
As a buyer's agent, I hear from my clients, all the time, that one of their biggest reason for choosing a town is the quality of its education. What do you want for your 14-18 year old? Would a project-based high school be a reason for you to buy in a particular town?
Links:
How to choose a town to buy in?