4 Buyers Real Estate gives our clients a list of mortgage lenders who have been tried and true for us and our past clients. What do we expect from lenders on our list? Good communication throughout the process. No last-minute drama. Close on time.
Can I get a mortgage now?
 If you have a 20 percent down payment, very little has changed in lending, due to Covid-19.
However, for borrowers who have less than 10 percent down, the qualifying rules have gotten somewhat stricter. Lenders will be looking more closely at your credit history and earning history. There is less leniency, generally, for anyone not borrowing a standard 80 percent mortgage for 30 years.
In April, I was hearing that credit score minimums were going to be increased, but this did not come to pass. Instead, lenders have been asking for more proof of what you earn and what you owe.
Employment changes
Payroll employees: If you were unemployed, due to Covid-19, and you are back at work and earning the same pay, you can borrow. Your temporary unemployment is not held against you once you return to work and have the paystubs to prove it.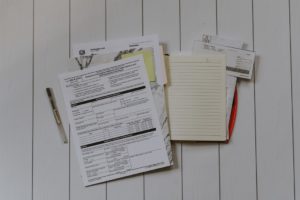 Self-employed borrowers:  Fannie Mae now requires either an audited year-to-date Profit and Loss Statement or a self-prepared year-to-date Profit and Loss Statement with two consecutive recent business bank statements that show deposits of recent income that matches the Profit and Loss Statement.
This can be problematic for many self-employed borrowers. So, if you are self-employed, prepare ahead of time, since you either need an auditor or you need to have regular income that shows up in your bank statements.
Final verification happens closer to closing now. Before Covid-19, lenders and banks verified that you still had you job (and checked your credit again) about ten days before closing. They are more diligent these days in ensuring that borrowers are still employed on closing day. The checks are being done three days before closing.
This may cause problems, if your Human Resources office is still closed. If no one is in the office to confirm you employment, there may be last-minute drama. You'll hate that! So, you will need to find out how to ensure that someone will vouch for your job security.
Appraisals:
Normally, when you apply for a mortgage, the lender will send an appraiser to the house to see it. Then the appraiser valuates the house, to assure the lender that the lender's part of the investment on your house is a solid one. The lender cares about one thing: If you foreclose in 2-5 years, will there be enough equity to pay the mortgage balance and all the fees associated with foreclosure.
Appraisers care about future value. When there is a recession coming, they get more conservative. This has not happened yet.
Currently, there are not enough houses and condos on the market. That is causing competition and bidding wars. Prices are steady or going up in some places.
Changes due to Covid-19:
Drive by and desktop appraisals: Because of the pandemic, appraisers are not making in-house visits. They are, instead, driving by and then using online data to complete their appraisal reports. It is called "desk-top appraisal."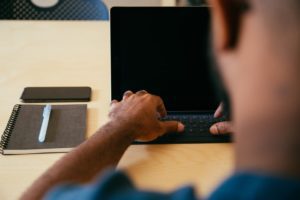 Appraisal waivers: Because Fannie and Freddie have been amassing a giant appraisal database, they are waiving appraisals for some properties. If their algorithm says that the sales data is strong to a certain address in a community, your lender can request a total waiver.
This is available for many of the single unit purchases typical for our clients.  If you have 20 percent down and are purchasing in a larger community with lots of sales data in the price range, your loan may qualify. This does not apply to jumbo mortgages. Here's a link to more information on property inspection waivers. (This is the inspection by the appraiser, not your home inspection!)
If there is not enough for sale in the past six months, can an appraiser find valid comparable properties? If they can't, will my appraisal fail?
If there are not enough comparable sales to get a waiver, your lender will require a drive-by appraisal. Appraisers are going back a full year, if necessary, if there are not enough sales in the last six months. This has not caused problems for our lenders, this year.
Summary:
Covid-19 has not affected mortgage lending in a negative way for borrowers who seek conventional 80 percent mortgages.
Borrowers seeking 90 percent mortgages or more will face more scrutiny of their credit and finances. Expect to provide more documentation.
Self-employed borrowers will need to provide proof that their businesses are back on stable footing.
Borrowers who were temporarily unemployed this spring, due to Covid-19 are not negatively affected if they have returned to the same level of work before applying for their mortgage.
In some cases, those borrowers will save money on their mortgage cost because their appraisal has been waived.
Thank you to our lenders who I interviewed for this blog entry: