Finding houses for sale before a listing agent adds on their commission is an advantage to our client for two reasons:
Commissions are included in the sale price of all MLS listings. The seller pays it at closing; the buyer pays it as a cost of buying the house in their monthly mortgage. Finding a For-Sale-By-Owner house often yields a smaller commission built into the sale price.
A house that is not fully marketed can lead to a lower sale price. Less competition is to a buyer's (my client's) advantage.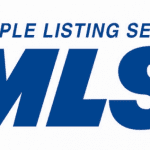 An unlisted property for sale is rarely to the advantage of the seller. Sellers have an edge when more buyers compete for the house. In a market like our current one, bidding wars are encouraging buyers to pay more, and in some cases, to waive their basic rights.
Yet there are seller's agents who encourage sellers to sell their houses before fully marketing it. I don't understand how a seller's agent can justify not fully marketing a property. (That's what they do when they keep it off the Multiple Listing Service.)
The Multiple Listing Service was set up so that brokers could cooperate to get the largest number of qualified buyers into a house. If seller's agents always knew a buyer for every house, there would be no Multiple Listing Service. But in a seller's market, the selfish prosper, to their clients' detriment.
Recently, Nerd Wallet interviewed me on this subject.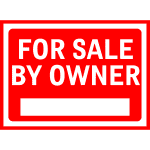 So how do we find these not-listed properties?
Networking, networking, networking! You know someone who knows someone else — and on down the line until eventually a contact knows someone with a place you'd be interested in.
You should have it out on Facebook what you're looking for. If you've got a listserve in your office, you put it out: 'I want a three-bedroom condo in Belmont.' And when the next-door neighbor of the guy in shipping comes in to borrow a tool and says 'By the way, I'm selling my condo and it's three bedrooms in Belmont' — that's how you do it."