Improvements. Which ones pay off at resale? I get asked that all the time. Once our clients become homeowners, they start thinking like sellers.
Some improvements pay back at a high rate at resale. Some only pay back in your enjoyment of the place (and may help you sell faster.) Here's a list from Groom and Style. Before you undertake an improvement project, take a look at their work.
My experience house hunting tells me that their advice is sound. They start with the important situational questions that affect whether the improvement is worth doing:
How long will you live there (and enjoy the change)?
What is the market like in your area?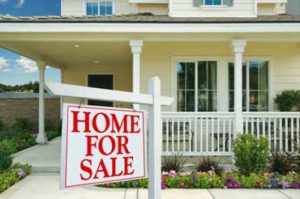 Which improvements paid back the best this year? Steel doors, wooden decks, replaced exterior siding on front (they say it is stone facades, but I don't think they play well in our market), and minor kitchen remodeling.
What minor work  also can add to your resale bottom line?
Improve/increase lighting. This can be as simple as increasing the wattage on your bulbs. You may also increase light by cleaning your bulbs and fixtures. Check that all your fixtures work. You may consider removing room-darkening window treatments.
De-cluttering. Buyers get a first impression of your property; it's call "curb appeal." Having stray hoses out, weeds in the yard, or toys all over the playroom floor cost nothing — but time — to fix; do it. You may win you a higher sale price. Rooms and yards will be more appealing with less of your personal stuff in them. Organizing your things and removing extra items will help.
Minor updating. This category includes things like fixing things that don't work well (like dripping faucets and windows that don't open easily). Also, do the easy/cheap updates, like repainting, a minor bathroom tweak, cleaning and brightening. It will pay back.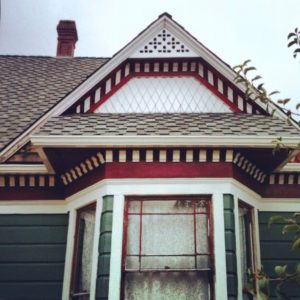 What doesn't pay back well? Renovations that are over $40,000 pay back in your enjoyment more than at resale. I agree with Groom and Style: you should buy your dream house improvements only when you anticipate enjoying them for years to come. Buyers might love your new kitchen, but they will not pay $80,000 more for the house because you added your favorite gourmet features. This also applies to the custom paint work you added, because you loved it.
Improvements can lower the value of your property? There's the rub! Some things you do might cost a pretty penny, but will turn off some of your prospective buyers.
Personalized fixtures or features: It's a value-killer when you make an improvement that you enjoy, but it makes the house or condo less usable for the typical buyer.
Bathrooms built in small spaces.
Additions built behind other rooms with no easy access. Like when a house has a bedroom that is only accessed through the bathroom or another bedroom. You got used to it; but buyers see it as weird.
Additions with sudden step-downs or step-ups at the entry. Additions with low ceilings. Attics finished with low stairways.
Stylish or trendy tile work. When it goes out of fashion, it becomes a negative.
Reducing the number of bedrooms. Converting two small bedrooms into one bedroom is a negative, in most cases. You are likely to lose value, unless you are going from five or six bedrooms into four.
Yard features that use most of the space, especially in-ground pools and patios.