Looking to borrow more than the Fannie Mae limit, but not to pay a higher rate for a jumbo mortgage? Looking to borrow with less than 20 percent down? Looking to buy a condo and your lender says the condo is "unwarrantable"? Today, I share some different lending ideas for you from Paul Sammons from Pinnacle mortgage. He is excited about the idea of joining our preferred lenders list. He is promising on-time lending (even with shorter-than typical deadlines.) Paul wants to be your lender. Do any of these borrowing options have your name on them? This is what Paul told me: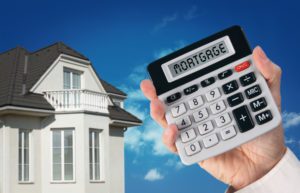 At Pinnacle has access to 27 different local, regional and national banks/lenders.  So Paul can match you to the lender who has the most competitive rate possible.  It is like having access to 27 loan officers in 1!
What's special at Pinnacle?
They have a nationwide high balance loan program.  All other retail lenders are restricted to the Fannie Mae high balanced loan limits which is as low as $453,100. In this program, Pinnacle can write a mortgage to $679,650 Nationwide.
Loan-to-value does not have to be 80 percent.
Pinnacle has an investor who allows you to borrow 90 percent loan-to-value; most jumbo mortgages require 80 percent loan-to-value. This is great for people that can't afford to put 20 percent down but qualify income wise.  In addition, it allows the borrower to avoid jumbo rates and financing requirements which include tighter ratios, reserve requirements, and stricter underwriting.
They have up to 95 percent loan-to-value jumbo products which will be subjected to jumbo rates, as well as a 90 percent loan-to-value no mortgage insurance jumbo product.
Condo lending: Pinnacle has looser condo programs that allow you to be in condo developments with higher investment ratios where other lenders will deem these as a non-warrantable condo.
Lending on equity for trading up: In addition, Pinnacle offers a pseudo-bridge program. Instead of getting a traditional bridge loan to use for your down payment on your next house, borrowers can get interim financing, based on equity in your current house. For people who have high equity and are trading up, this is a cost-effective option. It helps borrowers especially in the jumbo market to provide interim financing to avoid having a home sale contingency.
For more information, contact Paul Sammons at Pinnacle Mortgage. (NMLS#1609417)