2020 was the year of pandemic engagements.

2020 was a year of rising divorce rates.

2020 was the year to organize and declutter at home.
2020 was the year to move.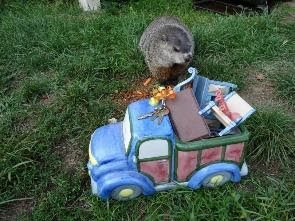 What do we expect in 2021?
These affect when things go back to normal:
How well infection rates will be contained in Massachusetts prior to full vaccination distribution.
How quickly vaccine distribution reaches levels where some patrons feel safe returning to businesses where many people gather.
Which businesses fold due to business losses during the pandemic period. How much resulting job loss occurs, and whether that will prolong the economic decline and cause other consumer businesses to fail.
These affect whether there will be lasting change:
Will businesses maintain work-for-home options for staff who have moved to the exurbs?
Will office space demand remain low, and those buildings become residential? Could this modify the housing shortage in the region?
When restaurants, theater, public events, and museums open again, will demand for city living return?
Here at 4 Buyers Real Estate, we hope to be ready for whatever comes our way.
This year, we have helped buyers in the city, in the towns near Boston, and in the suburbs and exurbs.
Urban: We remain based in Cambridge, serving metro Boston.
What was different in 2020?
Rental:
For the first time in my real estate career, there were not hysterical articles in August about how wanna-be renters arriving in their U-hauls and have a miserable time finding an apartment, last minute.
Students had to option to take classes remotely. Campus life was curtailed. This made many choose not to rent near campus.
Young adults who might live with two or three roommates were reluctant to move, since it meant finding people they could agree with regarding Covid-19-protective habits.
There was job insecurity. Some renters moved in with family to preserve cash.
Families moved in together to pool childcare duties, since public schools were closed.
In sort, there was a drop in household formation, thus a drop in rental demand. For the first time in my memory, tenants had negotiating power when they renewed their leases last fall.
Purchase market:
What did we see?
In March, the purchase market for real estate ground to a sudden halt. For the first few weeks, real estate was not considered essential; then, after April 1, it was essential. However, essential real estate was about housing people who needed the change – immediately – and elective purchasers waited out the lockdown period.
When seeing houses and condos became more possible, the buying season began. The timing was warped by the pandemic, with July being the new May. Overall, it sped up and stayed busy, making 2020 about as busy for us as 2019.
Condos became easier to find, negotiate and buy, single family houses became harder. Two family houses, mostly, became easier, too. But there were some exceptions to that.
What did our clients want? 
What our clients were looking for matched what is being reported by real estate professionals all over the country. Whether these changes will stick — once the pandemic is in the rearview mirror – is unknown.
Buyers are mostly not using the MBTA right now; however, being near subway lines remains important to them.
Although buildings with shared hallways and elevators are not popular in Covid times, we have clients who moved from renting to owning in a building like that.
Condos in small associations frequently have yards. Private yards are more desirable than shared ones.
Single-family houses in cities are hot! There is a lot of competition for houses with yards in Somerville, Cambridge, and Brookline. Similarly, there is steady demand in the towns around Boston, like Arlington and Watertown.
Interior spaces with three bedrooms are always worth more than properties with two bedrooms, but more so this year. There is higher demand, and sometimes that leads to higher prices.
Will remote work options linger after the pandemic? Some people are banking on that, and buying properties farther from work
What made buyers delay buying in 2020?
If a client is renting and has a lease, they may choose to delay. They may have trouble finding someone to take over the lease.
If a client is buying property that needs renovation before they move in, they may choose to delay. Getting contractors has been a problem during the pandemic. Contractor delays can prolong the time that a new owner pays the new mortgage, and the old rent or mortgage.